The Outer Limits
Season 1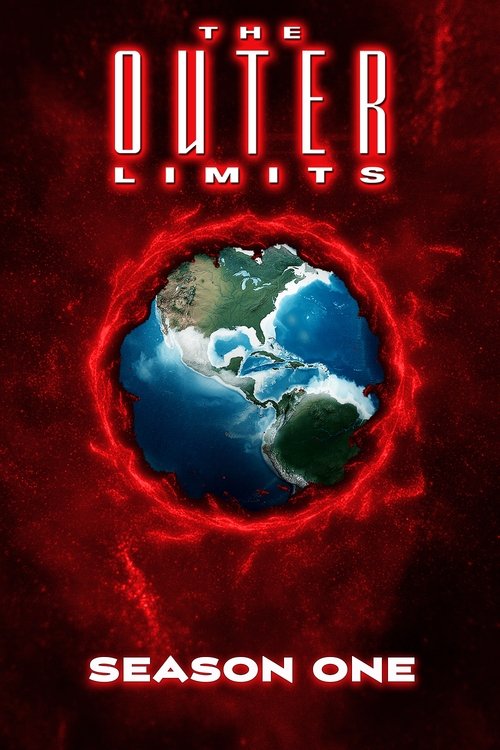 The Outer Limits
Season 1
First Air Date: March 26, 1995

| | | |
| --- | --- | --- |
| First Aired on | : | 1995 |
| Episodes | : | 21 episodes |
Episodes
1x21 The Voice of Reason (August 20, 1995)
---
A civilian with strong ties to the military tries desperately to use concrete evidence to convince a high level committee that alien forces are trying to overcome the human race.
---
1x20 Birthright (August 13, 1995)
---
An environmentally-friendly U.S. Senator's life changes drastically after a freak accident, when he realizes he's actually an alien in disguise, with a "mission" to surreptitiously reconfigure the earth's atmosphere.
---
1x19 If These Walls Could Talk (July 30, 1995)
---
Levi Mitchell, a physicist and skeptic, meets Lynda Tillman, a woman whose strength and faith help him unravel the mystery of a haunted house.
---
1x18 I, Robot (July 23, 1995)
---
Adam, a powerful robot, kills his creator when the scientist attempts to convert him into a military killing machine by destroying his more human qualities.
---
1x17 The Message (July 16, 1995)
---
A deaf woman with a transplanted device, which is supposed to enable her to hear, turns into a transmitter for aliens, who are crying for help.
---
1x16 Caught in the Act (July 01, 1995)
---
A chaste co-ed is enveloped by a strange power that gives her an insatiable sexual appetite, which is perpetuated by encounters with consenting men who, after making physical contact, morph into her body and disappear.
---
1x15 The Voyage Home (June 30, 1995)
---
When an astronaut returning from Mars discovers an alien aboard ship, he must face the loss of his shipmates, and make the ultimate sacrifice in order to prevent the alien from reaching Earth.
---
1x14 The New Breed (June 23, 1995)
---
The discovery of a gifted scientist falls into the wrong hands, bringing what at first appears to be a lifesaving miracle, but ultimately the untimely death of his closest friend.
---
1x13 Quality of Mercy (June 16, 1995)
---
Major John Skokes is taken prisoner by the enemy during a savage galactic war and a seemingly undefeatable alien race. The tension increases when his cellmate, a cadet named Pri, is being transformed into one of them. Skokes must find an escape to save his cellmate and to avoid a disturbing revelation of the course of this war.
---
1x12 The Conversion (June 09, 1995)
---
Henry Marshall is a greedy man who has paid for his greed with a prison sentence but has yet to learn his lesson. His life abruptly changes when he encounters visitors from another planet who instill new sense of compassion for others.
---
1x11 Dark Matters (June 02, 1995)
---
Dropped out of hyperspace by a mysterious chunk of dark matter, Pilot Paul Stein must save the transport vessel by facing his past and ultimately trusting his own decisions.
---
1x10 Under the Bed (May 26, 1995)
---
When a little boy is abducted the only witness, his sister, claims that someone or something under the bed took him.
---
1x09 Corner of the Eye (May 19, 1995)
---
A disillusioned priest is given healing power by aliens who use him as they attempt to save their own planet by destroying all human life.
---
1x08 Living Hell (May 12, 1995)
---
Ben Kohler's life is saved after having an experimental chip implanted in his brain, but when he starts seeing and experiencing violent images, it becomes clear something is desperately wrong.
---
1x07 Virtual Future (May 05, 1995)
---
A brilliant young scientist discovers a way to see the future, but gets caught up in a billionaire's ambitious political schemes, and must alter the future to save his own life.
---
1x06 The Choice (April 28, 1995)
---
A young girl with strange, supernatural powers is shunned by her friends, but welcomed by a nanny with similar gifts, while her parents must decide what's ultimately best for their child.
---
1x05 White Light Fever (April 21, 1995)
---
An experiment at St. Peter's Hospital threatens nature's order of existence, when billionaire Harlan Hawkes pays a brilliant cardiologist, Dr. "Mac" McEnerney to help him cheat death.
---
1x04 The Second Soul (April 14, 1995)
---
Man's first encounter with beings from another planet -- the N'Tal -- appears to be a mutually rewarding arrangement. But a leery doctor/scientist must decide whether the N'Tal are friend or foe.
---
1x03 Blood Brothers (April 07, 1995)
---
Two diametrically opposed brothers, wrestle for control of a million-dollar pharmaceutical company. A vaccine that could hold the secret to eternal life, becomes the object of the brothers' bitter struggle.
---
1x02 Valerie 23 (March 31, 1995)
---
Frank Hellner, a lonely paraplegic, takes part in a top-secret project -- allowing an "inorganic human," or robot named Valerie, to be his companion for a week. The experiment goes awry when Valerie, unable to control her programmed emotions, becomes jealous and threatens the life of Frank's physical therapist and close friend Rachel.
---
1x01 The Sandkings (March 26, 1995)
---
Scientist Simon Kress finds himself the master of a colony of Sandkings -- creatures from Mars that look like insects, but have the intelligence of much higher beings.
---