Drake & Josh
Season 2
Drake & Josh
Season 2
First Air Date: March 14, 2004

| | | |
| --- | --- | --- |
| First Aired on | : | 2004 |
| Episodes | : | 14 episodes |
Episodes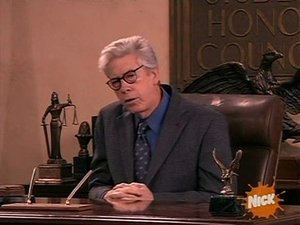 2x14 Honor Council (November 28, 2004)
---
Drake is accused of parking Mrs. Hafer's car in the middle of her classroom. Drake and Josh must go in front of the school's Honor Council to prove Drake is innocent.
---
2x13 Drew & Jerry (October 24, 2004)
---
Drake is getting tired of hanging around with Josh all the time. So Josh finds a friend named Drew who looks just like Drake. Drake feels he is being left out because of Drew, so he finds his own friend named Jerry who looks and acts like Josh.
---
2x12 The Gary Grill (October 17, 2004)
---
Drake & Josh are approached by two salesmen who offer them a one-time deal, Gary Grills. Drake and Josh quickly become attached to them and sell them acceptionally. But they don't realize that these Grills come with a price.
---
2x11 The Mean Teacher (September 26, 2004)
---
Drake has a girlfriend named Kelly who has a laughing problem. He really wants to break up with her, but can't. The reason why is because she is the daughter of Drake's mean teacher, Mrs. Hayfer, who threatens him with summer school if he breaks up with her daughter. Meanwhile, Josh gets a very ugly shirt which he claims as good luck.
---
2x10 Number One Fan (September 19, 2004)
---
An obsessed fan is in love with Drake. She loves him so much, she says she's going to marry him and won't leave Drake a moments peace. So Drake must get this #1 fan to stop embarrassing him and ruining his life. Meanwhile, Josh becomes the new chief of the campfire kids but finds it tricky to deal with kids.
---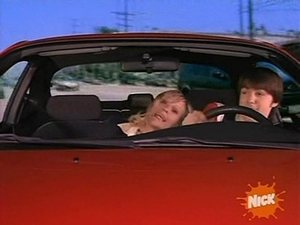 2x09 Driver's License (September 12, 2004)
---
Walter is really excited when his two sons are getting their driver's licenses. He made a rule with his sons, if they get one traffic ticket, he'll take their license away. The problem is, Josh gets his license and Drake doesn't. So when Josh runs a stop sign and gets a ticket, Drake pays for the ticket and doesn't tell Walter. Drake uses this to his advantage and blackmails Josh into driving him to unnecessary places.
---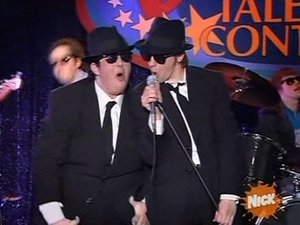 2x08 Blues Brothers (September 12, 2004)
---
Josh is confident about when Walter chooses him to be his co-weatherman. That is, until Megan reminds Josh of his uncontrolable twitch. So Josh twitches in front of the whole world and becomes the laughing stock of San Diego. Meanwhile, Drake is determined to win the talent show for the third year in a row but finds it challenging when he rivals with an acappella group.
---
2x07 Little Diva (May 02, 2004)
---
Ashley Blake is coming to the movie theater for the premiere of her new movie. Helen wants Josh to do everything Ashley tells him. Then Drake helps him in order to get into the afterparty. When Ashley accidentally gets hit in the head with a bucket, the doctor comes and puts Ashley to sleep. Drake and Josh must find a way to get her to the premiere without making it look like she's asleep.
---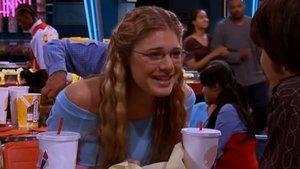 2x06 Smart Girl (April 25, 2004)
---
Drake meets a smart girl from school named Michelle that he really likes. Now, Drake is not the smartest kid in school, so he gets Josh to teach him things to impress Michelle. But things go too far when he accidentally says yes to an offer of joining the Academic Team. Meanwhile, Josh has had enough with Megan's pranks and tries to get back at her.
---
2x05 Pool Shark (April 18, 2004)
---
Drake finds out Josh is great at pool or billiards as Josh calls it. Drake bets some kids, and takes advantage of Josh's pool skills and starts hustling people, by taking their money, shoes and other clothing/personal items. Now Josh has made the ultimate bet, and Drake's stuffed in the corner pocket.
---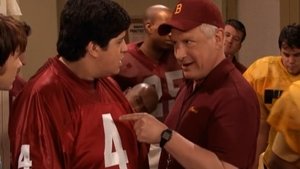 2x04 Football (April 04, 2004)
---
Drake tries to make Josh cool by telling him to try out for the football team. Instead, Josh gets "murdered" and he ends up being equipment manager, which isn't cool. Later, when the one of the player gets sick by Josh's brownies, the coach depends on Josh to play center. So now Drake must help Josh become cool and at the same time not actually play.
---
2x03 Movie Job (March 28, 2004)
---
Josh and Drake both get a job at the movie theater. Josh does a bunch of work, but Drake slacks off and gets all the credit. When Drake becomes Josh's boss, Josh is fed up, because he was doing all of Drake's work for him.
---
2x02 Guitar (March 21, 2004)
---
Drake is so excited when Megan wins a radio contest, and the prize is tickets to the Zero Gravity concert and a guitar signed by Devan Malone, the head guitarist of Zero Gravity. The best part is, Megan lets Drake have the prize! Drake is so obsessed with this guitar. When Josh accidentally sets the guitar on fire, he must come up with a way to replace it before Drake becomes insane forever. Meanwhile, Walter tries to spend quality time with Drake, but everytime Walter tries to go for it, Drake is doing something important.
---
2x01 The Bet (March 14, 2004)
---
Drake and Josh make a bet to swear off junk food (Drake) and Video Games (Josh). Megan makes both of them swear to dye their hair pink (whoever loses). When Drake and Josh's mom and dad discover them making a bet, they make a bet as well. When things get crazy, Drake and Josh can't hold onto their bet much longer and decide to break it.
---