Batman: The Brave and the Bold
Season 3
Batman: The Brave and the Bold
Season 3
First Air Date: April 08, 2011

| | | |
| --- | --- | --- |
| First Aired on | : | 2011 |
| Episodes | : | 13 episodes |
Join the Caped Crusader and a wealth of DCs finest as they team up to battle injustice in the third and final season of this cutting-edge series! Evil never sleeps in these diabolical schemes plotted by the worlds most infamous criminals including the Joker, Lex Luthor, Equinox and Ras Al Ghul! Thankfully, Batman and his many allies, including Superman, Green Lantern, Aquaman and Wonder Woman, are always up for the challenge! Circle this globe and others, and even travel through time in The Brave and The Bold's final action-packed, fun-filled season!
Episodes
3x13 Mitefall! (November 18, 2011)
---
Bat-Mite tries to make the show so horrible it has to be cancelled.
---
3x12 Four Star Spectacular! (November 04, 2011)
---
Batman teams up with DC characters Adam Strange, the Flash, 'Mazing Man and the Creature Commandos in four separate teaser vignettes.
---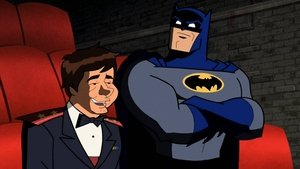 3x11 Crisis: 22,300 Miles Above Earth! (October 28, 2011)
---
While the Justice Society is visiting the Justice League for the first time, Batman is in Asia infiltrating a secret fortress where Ra's Al Ghul is plotting a new scheme for world domination.
---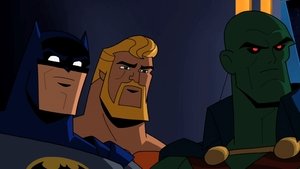 3x10 Powerless! (October 21, 2011)
---
Captain Atom joins the Justice League, but has to learn how to continue being a super hero even after losing his powers to his old enemy Major Force.
---
3x09 Bold Beginnings! (June 25, 2011)
---
After a team up with Space Ghost and his companions, Batman must come to the aid of three of his fellow superheroes who have fallen into the icy clutches of Mr. Freeze.
---
3x08 Triumvirate of Terror! (June 18, 2011)
---
After the world's greatest baseball game against the Legion of Doom, Batman, Superman and Wonder Woman face off against their arch-enemies Joker, Lex Luthor and Cheetah, who gain the upper hand by switching their respective opponents.
---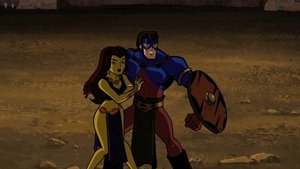 3x07 Sword of the Atom! (June 11, 2011)
---
Searching the Amazon jungle for the missing Ray Palmer, the scientist who was at one time The Atom, Batman disappears. Now Aquaman recruits the new Atom, Ryan Choi, to help shrink him down to microscopic size...
---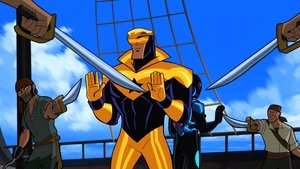 3x06 Time Out for Vengeance! (June 03, 2011)
---
The Creeper cheers on and helps Batman when he's fighting Hellgrammite. Then, the Justice League International travels to the past to stop the minions of Equinox from wiping out all the incarnations of Batman throughout time.
---
3x05 Scorn of the Star Sapphire! (May 27, 2011)
---
Hal Jordan, the Green Lantern, comes to Batman for help in defeating his nemesis, the beautiful supervillain Star Sapphire.
---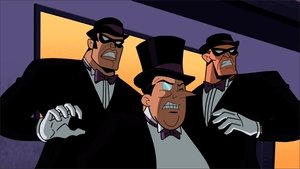 3x04 Night of the Batmen! (April 29, 2011)
---
Batman and Vigilante have a run in with some villains. Later Aquaman, Captain Marvel, Plastic Man, and Green Arrow try to fill in when Batmen is injured.
---
3x03 Shadow of the Bat! (April 22, 2011)
---
Bat-Ape rescues Batman and Robin from Catwoman. Later, Batman is bitten by a vampire and turns on his friends in the Justice League International.
---
3x02 Joker: The Vile and Villainous! (April 15, 2011)
---
The Joker teams up with his criminal hero and inspiration, The Weeper, to take down their arch-nemesis Batman in this Jokerized episode where the roles are reversed.
---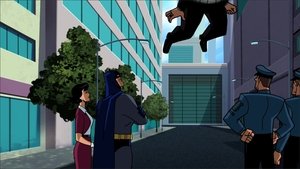 3x01 Battle of the Superheroes! (March 25, 2011)
---
When Superman is affected by Red Kryptonite he becomes a super jerk. Batman must stop him from destroying his reputation and more.
---