The Listener
Season 2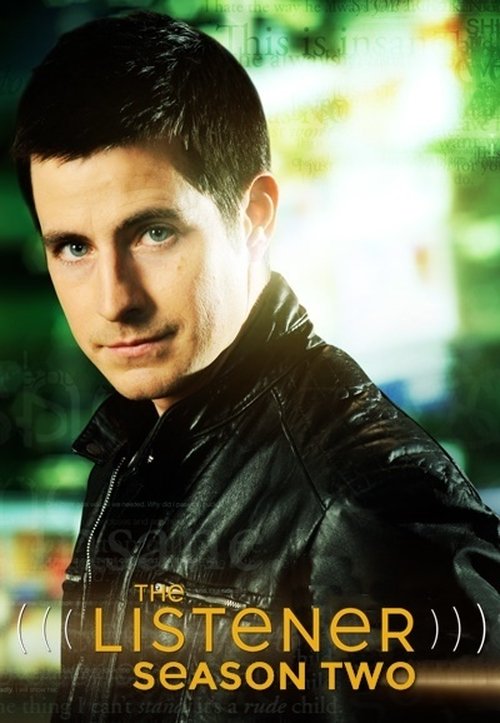 The Listener
Season 2
First Air Date: February 08, 2011

| | | |
| --- | --- | --- |
| First Aired on | : | 2011 |
| Episodes | : | 13 episodes |
Episodes
2x13 Reckoning (August 31, 2011)
---
Toby connects with a gifted young woman whose mental powers appear to rival or even surpass his own who maybe connected to a series of suspicious suicides linked to an old biker gang.
---
2x12 Eye of the Storm (August 24, 2011)
---
Toby helps Sgt. McCluskey uncover who is behind the leak of government information and a sex tape featuring the Minister of Foreign Affairs.
---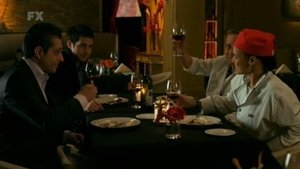 2x11 To Die For (August 17, 2011)
---
Sgt. McCluskey, with the help of Toby, tries to determine if a mob boss is really behind the murder of Will Sterling, the business partner of a celebrated restaurant chef.
---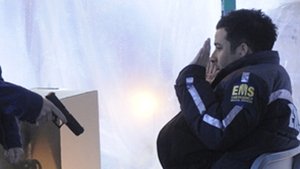 2x10 Desperate Hours (April 22, 2011)
---
Toby and Oz are taken hostage by two men posing as security guards when they are dispatched to a routine call in the financial district.
---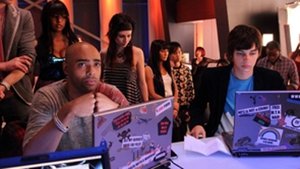 2x09 Jericho (April 15, 2011)
---
Toby goes undercover to help expose the identity of a hacker known as "Jericho-11" in a cyber crime investigation involving large-scale identity theft.
---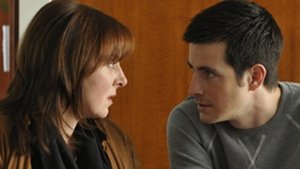 2x08 Vanished (April 08, 2011)
---
A mysterious woman with an unexplained psychic gift may hold the key to helping Toby uncover the whereabouts of a wealthy businessman's kidnapped baby.
---
2x07 Ace in the Hole (April 01, 2011)
---
The death of a CSIS agent and a breach of classified intelligence prompt Michelle to turn to her estranged husband and Toby to infiltrate a high-stakes poker game.
---
2x06 The Magician (March 22, 2011)
---
When an imprisoned criminal mastermind holds the key to the whereabouts of a kidnapped judge, Sgt. Michelle McCluskey brings in Toby to read him, with unexpected results.
---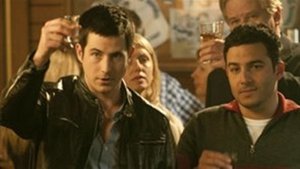 2x05 Inner Circle (March 15, 2011)
---
Toby is brought in to investigate corrupt cops, but finds himself in over his head when one of them ends up dead from a suspected drug overdose.
---
2x04 The Brothers Volkov (March 08, 2011)
---
Toby and Michelle investigate a suspicious homicide when a Russian Consul General is found dead and his son, protected by diplomatic immunity, confesses to his murder.
---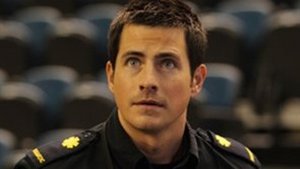 2x03 In His Sights (February 22, 2011)
---
Toby investigates an assassination threat against a high-ranking military colonel who may have been involved in the mysterious disappearance of an army private.
---
2x02 Crime Seen (February 15, 2011)
---
Sgt. McCluskey recruits Toby on a case involving smuggled weapons, which takes a turn for the worse when an undercover operative winds up dead.
---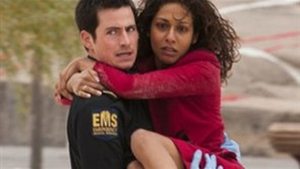 2x01 Lady in the Lake (February 08, 2011)
---
Toby, still haunted by guilt over the murder of his friend Detective Charlie Marks and the disappearance of his mother – has resolved to stop fighting against his mysterious gift and use his telepathic abilities to help others. When he revives a woman who nearly drowned, her amnesia gives him the perfect opportunity. As he sets out to help her remember her past, she's also being investigated by Sgt. Michelle McCluskey of the IIB, who has taken a special interest in Toby's connection to the woman and uncovered his more than coincidental history with a number of major criminal cases in the past.
---