New Girl
Season 4
New Girl
Season 4
First Air Date: September 16, 2014

| | | |
| --- | --- | --- |
| First Aired on | : | 2014 |
| Episodes | : | 22 episodes |
Episodes
4x22 Clean Break (May 05, 2015)
---
As Coach prepares to move out of the loft, Schmidt also decides to get rid of his non-essentials and in the process discovers what is truly important to him; Jess and Nick reminisce about their "sex mug" and wonder if they still have feelings for each other.
---
4x21 Panty Gate (April 28, 2015)
---
Schmidt takes the fall to help Fawn out of a political scandal. Meanwhile, Jess declares herself a "love doctor" and Coach faces a life-changing decision with May.
---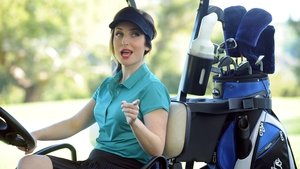 4x20 Par 5 (April 07, 2015)
---
Fawn takes Jess to a charity golf tournament, but the Vice Principal lands in the sand trap in her attempts to make a good impression. Meanwhile, Winston meets a beautiful woman and must lie about being a cop.
---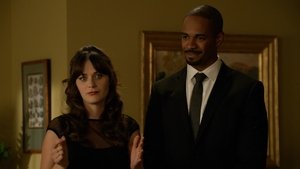 4x19 The Right Thing (March 31, 2015)
---
Jess crashes a funeral, hoping to delete a "sext" she recently sent to the deceased. Then, Schmidt's mom, Louise, arrives in town for a visit to demand he write thank-you notes for his bar mitzvah gifts, and Winston is desperate to be off-duty friends with his police partner, Aly.
---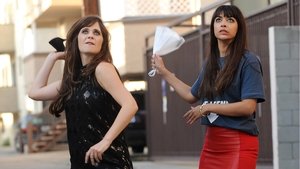 4x18 Walk of Shame (March 03, 2015)
---
After a night of partying at Bearclaw's, Jess and Cece make their way back to the loft and run into a familiar face. Meanwhile, Coach worries about bringing Nick and Winston around his sophisticated new girlfriend, May.
---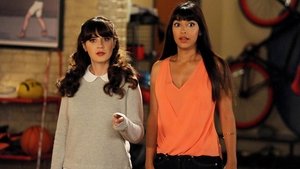 4x17 Spiderhunt (February 24, 2015)
---
It's a lockdown in the loft when Schmidt's arachnophobia forces the group go on a spider hunt. In the midst of this chaos, Winston inadvertently makes Jess think that Cece is in love with Nick.
---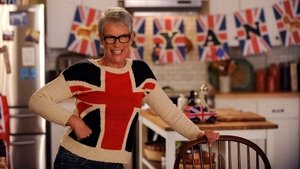 4x16 Oregon (February 17, 2015)
---
Jess takes a bumpy stroll down memory lane when she and the gang travel to her childhood home in Portland, Oregon, for her father's wedding.
---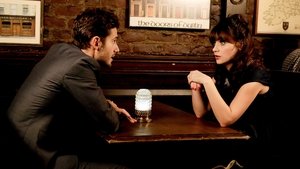 4x15 The Crawl (February 10, 2015)
---
When a new bar opens in the neighborhood, it completes the final piece of the puzzle for Nick's epic Valentine's Day pub crawl. Meanwhile, Jess and Ryan drunkenly contemplate their future, Coach meets a new woman - over and over again - and Schmidt tries to fit into the world of politics.
---
4x14 Swuit (February 03, 2015)
---
Jess helps Schmidt and Nick pitch their new business venture - the "Swuit," a suit made entirely of sweatshirt material - to entrepreneur Lori Greiner. Meanwhile, Winston and Coach decide they will invest in Cece's future.
---
4x13 Coming Out (January 13, 2015)
---
A class trip turns disastrous when Jess tries to avoid showing favoritism to Ryan; Schmidt develops an ulcer; Winston becomes fixated on wearing a crystal.
---
4x12 Shark (January 06, 2015)
---
Nick and Coach become concerned when they meet Winston's new training officer; Jess uses Schmidt in hope of influencing a councilwoman to stop the night construction taking place outside the loft.
---
4x11 LAXmas (December 09, 2014)
---
As the gang prepares to depart for the holidays, they quickly find they may be home alone when they are all trapped at the airport.
---
4x10 Girl Fight (December 02, 2014)
---
Schmidt quickly regrets trying to understand the politics of a girl fight when one breaks out between Jess and Cece. Meanwhile, Nick goes on a date with Tran's granddaughter, whom Winston believes is hiding a secret.
---
4x09 Thanksgiving IV (November 25, 2014)
---
With winter coming and everyone still single, Schmidt initiates a "Bangs-giving"-themed Thanksgiving dinner party, to which everyone must bring someone compatible for someone else.
---
4x08 Teachers (November 18, 2014)
---
Jess, Coach and Ryan attend a teachers' conference, led by education guru Brenda Brown. Back at the loft, Nick, Schmidt and Winston try to have a wild weekend while Jess is out of town.
---
4x07 Goldmine (November 11, 2014)
---
Nick pretends to be gay to make his status as Jess' "ex" less of an issue to her new beau. To Coach's annoyance, Winston works his "Long Game" on their attractive neighbors, Michelle and Viv. Meanwhile, Schmidt panics when Cece considers having a breast reduction
---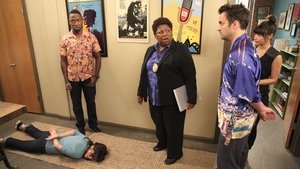 4x06 Background Check (November 04, 2014)
---
As part of Winston's police academy training, the loft must pass a home visit and background check, which shouldn't be a problem until Jess admits she might be hiding illegal substances in her closet.
---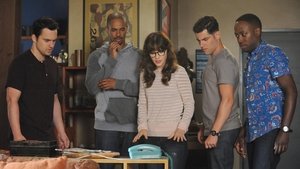 4x05 Landline (October 14, 2014)
---
When Coach's liaison with the school nurse gets messy, vice principal Jess must enforce a new, "no fraternization" policy among the teachers. But the tables soon get turned when she finds herself attracted to the hot new science teacher. Meanwhile, Nick is enjoying being Schmidt and Winston's secretary, after the loft gets a new home phone
---
4x04 Micro (October 07, 2014)
---
To prove that girls aren't shallow, Jess goes out on a date with a guy whose shortcomings fall way below the belt. Meanwhile, Winston and Cece pit Schmidt and Coach against each other, while convincing them they could be male models.
---
4x03 Julie Berkman's Older Sister (September 30, 2014)
---
Jess' dad arrives with his new girlfriend, who happened to be Jess and Cece's high-school rival. Meanwhile, Schmidt recruits the guys to be part of a focus group at work to help him land a big new account.
---
4x02 Dice (September 23, 2014)
---
Schmidt tutors Jess in the not-so-fine-art of dating via mobile apps. Meanwhile, Winston is desperate to make a good impression on his fellow police cadets, which backfires when Nick, Coach and Cece show up at a party thrown by fellow officers.
---
4x01 The Last Wedding (September 16, 2014)
---
At the last wedding of the summer, the gang makes a pact: Each of them will get lucky by night's end. Jess sets her sights on the best man, who also has caught the eye of a beautiful scientist. Meanwhile, Schmidt and Nick get an indecent proposal. Winston recovers from his police academy training, and Coach panics when he realizes he already has hooked up with every woman at the party.
---