New Girl
Season 3
New Girl
Season 3
First Air Date: September 17, 2013

| | | |
| --- | --- | --- |
| First Aired on | : | 2013 |
| Episodes | : | 23 episodes |
Jess and Nick go "all-in" on their romance, but soon realise that loving and living together will be tougher than they thought. Schmidt finds himself in double-trouble when he dates Cece and Elizabeth at the same-time. Unlucky-in-love Winston makes a special-connection... too bad it's only with the roommates' new house-cat.
Episodes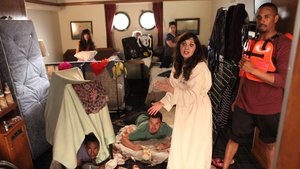 3x23 Cruise (May 06, 2014)
---
Jess and Nick invite the gang along with them on a cruise they booked while still together as a couple.
---
3x22 Dance (April 29, 2014)
---
Jess fears someone is trying to sabotage her first middle school dance and she enlists the gang to help her chaperone on the big night.
---
3x21 Big News (April 15, 2014)
---
Nick and Jess try to keep their breakup a secret; Winston passes the police academy entrance exam and demands a celebration.
---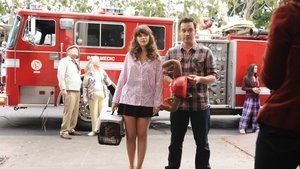 3x20 Mars Landing (March 25, 2014)
---
Jess and Nick face some truths about their relationship, while Schmidt, Winston and Coach scramble to make a better second impression on their hot new neighbors. Also, Cece panics after she drunk-texts Buster
---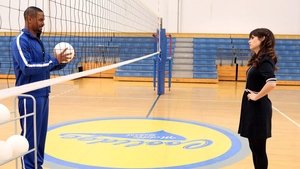 3x19 Fired Up (March 11, 2014)
---
Jess hires, then must immediately fire Coach as her school's new volleyball coach. Meanwhile, Schmidt gets sued and enlists Nick and a procedural television-loving Winston to represent him at the deposition. Also, Cece catches the eye of a much younger man.
---
3x18 Sister III (March 04, 2014)
---
When Jess moves into Nick's bedroom, they both must deal with their complete lack of personal space. Meanwhile, Cece worries that Abby is taking advantage of Schmidt, while Coach worries Cece is treating him like one of her girlfriends. Also, Winston struggles with physical fitness.
---
3x17 Sister II (February 25, 2014)
---
Jess panics when her sister, Abby decides to stay in Los Angeles and sets her eyes on one of the loftmates. Meanwhile, Winston procrastinates about checking his test results for the LAPD entrance exam
---
3x16 Sister (February 11, 2014)
---
Jess' wild-child sister, Abby, pays a visit and immediately throws the loft into disarray. Meanwhile, Schmidt enlists Nick to be his wingman in crashing a bar mitzvah and Winston throws a dinner party with Bertie, which turns awkward when only Cece and Coach attend.
---
3x15 Exes (February 04, 2014)
---
When Nick has an awkward run-in with his ex, Caroline, Jessica tries to convince him he can still be friends with her, by introducing him to her former boyfriend, Berkley. Meanwhile, Coach uses Schmidt's loft to impress a date, but things turn farcically disastrous when Schmidt arrives home with his own potential bedmate.
---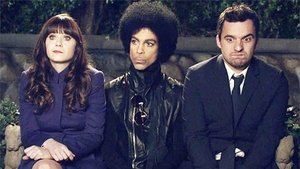 3x14 Prince (February 02, 2014)
---
Jess is ready to paint the town purple when a chance encounter finds her and best friend Cece invited to a once-in-a-lifetime mansion party thrown by music legend Prince. Not wanting to miss out on the fun, Nick, Schmidt, Winston and Coach are determined to crash the festivities, building toward an Unforgettable ending.
---
3x13 Birthday (January 21, 2014)
---
Nick struggles to throw Jess the perfect birthday party, while Schmidt works overtime to help out Cece in her new job as bartender and Winston and Coach engage in a bake-off.
---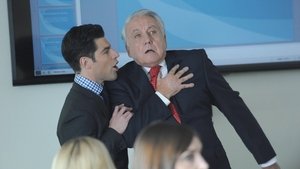 3x12 Basketsball (January 14, 2014)
---
Jess tries to become good friends with Coach by watching Detroit Pistons games with him and becoming a Pistons "fan". However Jess' "fandom" starts to interfere with her relationship with Nick, who is a lifelong Chicago Bulls fan. Winston agrees to shadow Schmidt at his marketing job, where Schmidt is later asked to guide Ed (Bob Gunton), a sixty-something intern, to avoid a company lawsuit over age discrimination.
---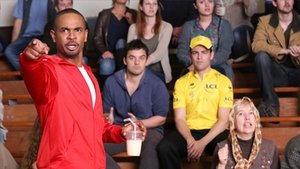 3x11 Clavado En Un Bar (January 07, 2014)
---
When Jess has to make a quick decision about her career, her friends all recall how they ended up at their jobs.
---
3x10 Thanksgiving III (November 26, 2013)
---
Nick and Jess take the gang camping for Thanksgiving; Coach and Schmidt compete to prove who is the best woodsman; Cece and Winston bond over a shared dislike for the outdoors.
---
3x09 Longest Night Ever (November 19, 2013)
---
Jess must occupy Schmidt while Cece goes on a date with Coach; Nick and Winston search for Ferguson.
---
3x08 Menus (November 12, 2013)
---
An overabundance of Chinese food take-out menus left at the loft's front door is the catalyst for an interconnected series of adventures for Jess and the guys.
---
3x07 Coach (November 05, 2013)
---
Coach visits the apartment to spend a "guys night out" with the guys, after breaking up with his girlfriend. Nick going to a strip club with the guys, and telling her that they haven't had a conversation about whether or not they're boyfriend/girlfriend or are exclusive, upsets Jess to the point that she has "girls night out" with Cece at the bar.
---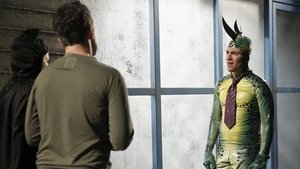 3x06 Keaton (October 22, 2013)
---
Schmidt receives a series of recent e-mails from his favorite actor Michael Keaton, who has sent letters to Nick ever since he was a kid. However, it turns out those letters and e-mails were not from the actor but from Schmidt's mother and Nick, posing as Keaton. Cece indulges in nightly parties to get over her break up with Schmidt.
---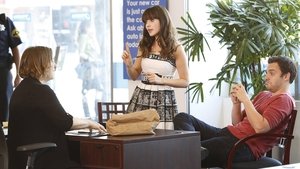 3x05 The Box (October 15, 2013)
---
Nick becomes irresponsible with the money from his late father's estate, so Jess uses some of the money to pay Nick's unpaid bills, behind his back. With Nick's improved financial situation, Winston feels its finally time to ask Nick for the money he owes him.
---
3x04 The Captain (October 08, 2013)
---
Schmidt sets out to sabotage Jess and Nick's relationship.
---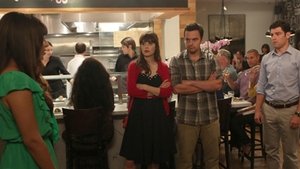 3x03 Double Date (October 01, 2013)
---
Thinking Schmidt has chosen to be with Cece, Jess and Nick invite him to go on a double date with them. Nick is caught between loyalty to his friend and loyalty to his girlfriend when he finds out a shocking secret. Meanwhile, Winston promises to get the foursome a table at an ultra-exclusive restaurant that doesn't take reservations.
---
3x02 Nerd (September 24, 2013)
---
Jess has been hired at a new school and is eager to prove herself as one of the cool teachers.
---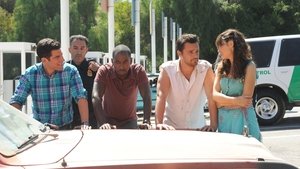 3x01 All In (September 17, 2013)
---
Nick and Jess make a romantic run for the border -- but their wild Mexican adventure takes a turn for the worse when Nick is arrested.
---