Castle
Season 5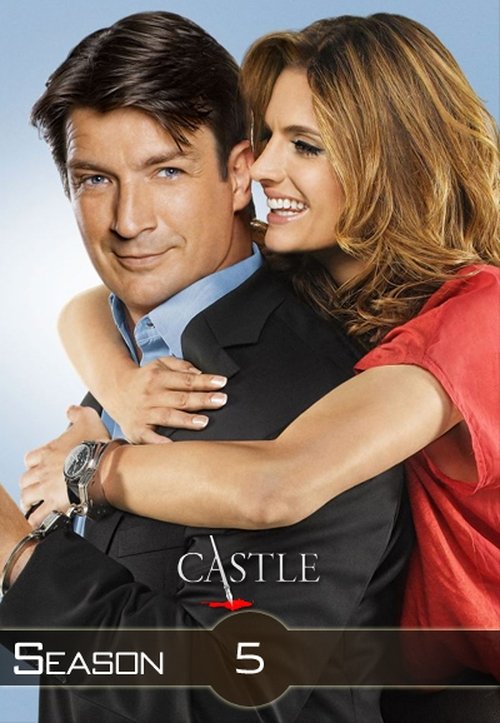 Castle
Season 5
First Air Date: September 24, 2012

| | | |
| --- | --- | --- |
| First Aired on | : | 2012 |
| Episodes | : | 24 episodes |
Now that Castle and Beckett have finally given in to their true feelings for each other, how will it affect their work together? As they try to keep their new relationship under wraps from their co-workers, the unlikely duo must track down the murderer of Beckett's mother, find the perpetrator of a major conspiracy and untangle a line of investigation that links Castle to a ritualistic killing.
Episodes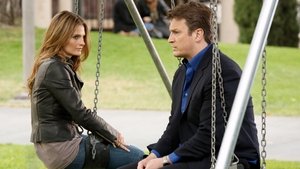 5x24 Watershed (May 13, 2013)
---
In the season finale, an interview with a high-profile federal law enforcement agency forces Beckett to reconsider what she wants out of her job and out of her relationship with Castle. Meanwhile, the body of a young woman is found floating inside the water tank of a skid row flop house, but as the team investigate, they discover that her final resting place is just one of many strange things about her death.
---
5x23 The Human Factor (May 06, 2013)
---
When Homeland Security inexplicably seals the crime scene of a car bombing, Castle and Beckett find themselves with two mysteries on their hands: who murdered the victim, a government whistleblower, and why are federal agents trying to take over the case? The plot thickens when they discover that the victim wasn't killed by a car bomb but by a missile from a military drone.
---
5x22 Still (April 29, 2013)
---
Beckett's life is on the line when she steps on a pressure sensitive bomb. While the team searches for a way to disarm the explosive, Castle distracts Beckett by arguing with her about who fell for whom first.
---
5x21 The Squab and the Quail (April 22, 2013)
---
When Beckett is assigned to protect Erik Vaughn, a charming billionaire entrepreneur whose life is in danger, she's forced to reflect on her relationship with Castle which has begun to plateau. Meanwhile, consumed with jealousy, Castle goes to extraordinary lengths to solve the case and separate the two of them.
---
5x20 The Fast and the Furriest (April 15, 2013)
---
When Castle and Beckett find giant footprints at the site of a vicious murder, the team is forced to confront the unlikely theory that Bigfoot is the killer. But as they trek into the world of primate research, big game hunting and mythological creatures, they realize that finding the man (or beast) responsible may put them on the endangered species list.
---
5x19 The Lives of Others (April 01, 2013)
---
In the show's 100th episode, Castle finds himself in the unfortunate position of NOT being able to work a case. While he's holed up in the loft with a broken leg, Beckett goes off to investigate the death of an IRS agent without him, leaving Castle miserable and bored. But when he thinks he witnesses the murder of a young woman in the apartment across the street, he is thrown into a "Rear Window"-esque murder mystery that hits much too close to home.
---
5x18 The Wild Rover (March 25, 2013)
---
When a man is found dead in an industrial cake mixer, Castle and Beckett trace the murder to an Irish gang in Staten Island and a beautiful bar owner named Siobhan O'Doul. Much to everyone's surprise, Detective Ryan has a complicated history with Siobhan and the Staten Island crime family from his days working undercover in narcotics. When the case hits a dead end, Ryan must go back undercover to expose the killer, complicating his relationship with his wife.
---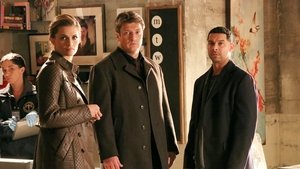 5x17 Scared to Death (March 18, 2013)
---
When a young woman appears to have literally been scared to death three days after watching a "haunted" DVD, Castle and Beckett delve into one of their creepiest cases yet. To make matters worse, Castle becomes convinced that he too is marked for death when he accidentally watches the cursed video.
---
5x16 Hunt (2) (February 25, 2013)
---
In the powerful conclusion of a two-episode story arc, when the FBI fails to get his daughter back, Castle takes matters into his own hands, reaching out to a shadowy fixer to help him recover Alexis. But Castle soon learns that his daughter's kidnapping may be part of an even more sinister agenda.
---
5x15 Target (1) (February 18, 2013)
---
In the first of a two-episode story arc, Castle and Beckett begin a murder investigation that also exposes a plot to kidnap the daughter of a wealthy Middle Eastern businessman. FBI Agent Harris, an even-keeled professional is brought in to help find the kidnappers.
---
5x14 Reality Star Struck (February 11, 2013)
---
Castle & Beckett get an up-close-and-personal view of a "Real Housewives"-esque reality TV series, "The Wives of Wall Street," when they investigate the murder of the show's rising young star. Meanwhile, Castle's attempt to give Beckett a Valentine's Day gift goes horribly wrong.
---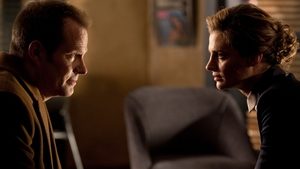 5x13 Recoil (February 04, 2013)
---
While investigating the murder of a young woman, Castle and Beckett find evidence that links her death with Senator William H. Bracken (Jack Coleman), the man responsible for Beckett's mother's murder. Determined to finally bring Bracken to justice, Beckett soon realizes that things are far more complicated than they seem.
---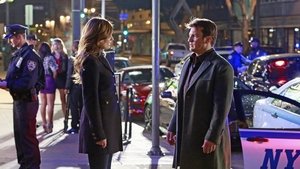 5x12 Death Gone Crazy (January 21, 2013)
---
When Beau Randolf, the founder of hit adult video franchise "College Girls Gone Crazy," is murdered, Castle and Beckett are confronted with a lengthy list of husbands, fathers and ex-college girls who all have motive. So to find the killer, they must delve deep into the victim's life, where they find surprises at every turn. Also Alexis starts a video blog, but Castle is not happy that personal and intimate details about her life are being made public.
---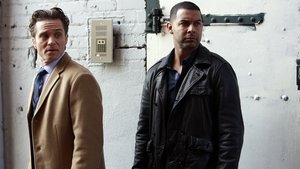 5x11 Under the Influence (January 14, 2013)
---
When an up and coming DJ is killed at a pop star's album release party, Beckett and Castle must dive into the raucous world of New York's music industry. Then, when the investigation leads to a troubled teenager, Esposito takes the kid under his wing, hoping to put him on the right track before it's too late.
---
5x10 Significant Others (January 07, 2013)
---
When a powerful divorce attorney who only represented women is murdered, Castle and Beckett are confronted with a plethora of angry ex-husbands, any one of whom could be the murderer. Meanwhile, Castle's ex-wife (Darby Stanchfield), Meredith, moves into the loft to take care of Alexis while she recovers from Mono, and to make matters worse, Beckett is also forced to move in while her apartment is being fumigated, causing tension, humor and more than a little awkwardness
---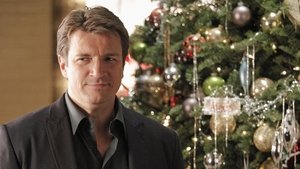 5x09 Secret Santa (December 03, 2012)
---
Castle and Beckett investigate when a bearded man named Kris Kringle falls from the sky in Central Park; Beckett and Castle work on a Christmas list together.
---
5x08 After hours (November 19, 2012)
---
In the aftermath of a disastrous "Meet the Parents" dinner, a bickering Castle and Beckett are sent to retrieve the only witness to a murder, but they get ambushed and are forced to take the witness on the run. Stranded in the middle of the night in a bad part of town, with no phone, badge or gun, Castle and Beckett must find a way to protect him from a team of mobsters -- that is, if they don't kill each other first.
---
5x07 Swan Song (November 12, 2012)
---
A documentary crew follows Castle, Beckett and the team as they investigate the murder of a rock band's lead guitarist.
---
5x06 The Final Frontier (November 05, 2012)
---
When a body is found at a sci-fi convention, Castle and Beckett are warped into the heart of fandom -- a world of egotistic celebrities, diehard costumed fans and enough drama for two galaxies.
---
5x05 Probable Cause (October 29, 2012)
---
While investigating a shocking ritualistic murder, Beckett and her team uncover surprising evidence linking Castle to the killing. As the evidence against him mounts, loyalties are tested. And when surprising revelations come to light, Beckett begins to wonder how well she really knows her new lover and partner of four years
---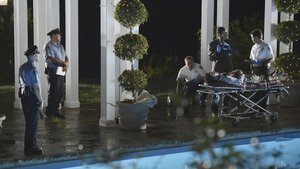 5x04 Murder, He Wrote (October 15, 2012)
---
Castle and Beckett's plans for a romantic weekend in the Hamptons are interrupted when a dying man stumbles into Castle's backyard, collapsing into his pool. Unable to escape the lure of the investigation they join up with the small town's well-intentioned, but inexperienced sheriff to find the killer,
---
5x03 Secret's Safe With Me (October 08, 2012)
---
A repossessed storage unit, treasure seekers and Manhattan socialites all come together in the case of a woman inexplicably murdered. Castle decides to enter the storage unit auction to see if anything inside might have led to her killing.
---
5x02 Cloudy With a Chance of Murder (October 01, 2012)
---
On Beckett's first day back from her suspension, she and Castle are thrown into the salacious world of local TV news when WHNY's veteran weather girl is found dead. As if navigating an industry full of backstabbing and ruthless ambition weren't difficult enough, they have to do it while hiding their new relationship from their coworkers
---
5x01 After The Storm (September 24, 2012)
---
Picking up the morning after, Castle and Beckett now have to decide if they're a couple or was it just a onetime deal. But before they can tackle that, they must deal with those responsible for Kate's mother's death who are now a threat to Beckett.
---