The Big Bang Theory
Season 2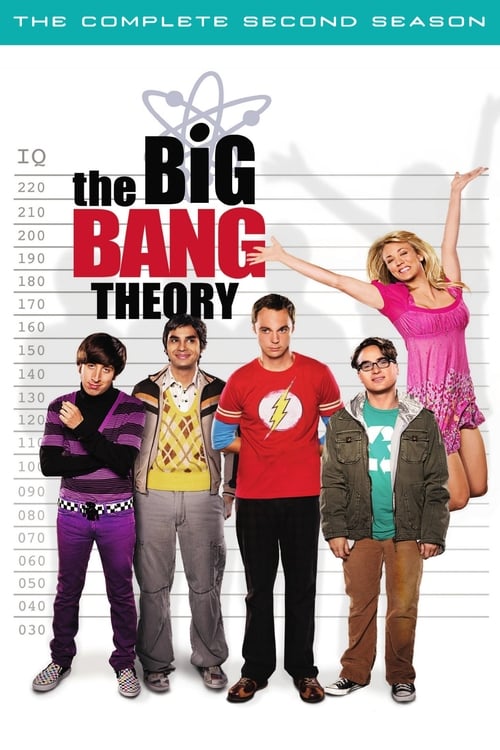 The Big Bang Theory
Season 2
First Air Date: September 22, 2008

| | | |
| --- | --- | --- |
| First Aired on | : | 2008 |
| Episodes | : | 23 episodes |
This season, Leonard gets a girl. So does Sheldon. Howard drives the Mars Rover into a ditch. Raj woos a terminator. Gorgeous girl-next-door Penny falls under the spell of Age of Conan. And super-smart, ueberconfident Leslie Winkler reduces mere men to spineless jellyfish.
Episodes
2x23 The Monopolar Expedition (May 11, 2009)
---
The guys' plan to work over the summer at the North Pole makes Penny revaluate her feelings for Leonard.
---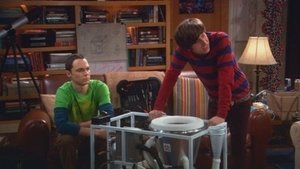 2x22 The Classified Materials Turbulence (May 04, 2009)
---
Penny's second date with Stuart sees her making a comment that gives Leonard new hope for a relationship with her. Wolowitz realizes there's a crucial error in a NASA project he's working on.
---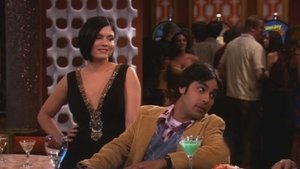 2x21 The Vegas Renormalization (April 27, 2009)
---
Leonard and Koothrappali escort a heartbroken Wolowitz to Las Vegas, and Sheldon becomes locked out of his apartment and must stay with Penny.
---
2x20 The Hofstadter Isotope (April 13, 2009)
---
A fellow comic book enthusiast's hitting on Penny leads to Leonard and Howard going to a bar's Ladies' Night.
---
2x19 The Dead Hooker Juxtaposition (March 30, 2009)
---
Penny squares off with a new beautiful female neighbor who may become the building's "new Penny."
---
2x18 The Work Song Nanocluster (March 16, 2009)
---
Penny's home business turns into a complete nightmare when Sheldon takes over.
---
2x17 The Terminator Decoupling (March 09, 2009)
---
Leonard, Sheldon and Wolowitz are ecstatic to learn that a famous science-fiction actress (Summer Glau) is on board the train they are taking to San Francisco.
---
2x16 The Cushion Saturation (March 02, 2009)
---
A paintball game leads to a fight between Sheldon and Penny, and romance for Leslie and Wolowitz.
---
2x15 The Maternal Capacitance (February 09, 2009)
---
Leonard and Penny are drawn together after a disastrous visit from Leonard's mother.
---
2x14 The Financial Permeability (February 02, 2009)
---
Sheldon's solution to Penny's financial difficulty leads to a confrontation between Leonard and Penny's ex-boyfriend.
---
2x13 The Friendship Algorithm (January 19, 2009)
---
Sheldon creates a scientific procedure for making friends.
---
2x12 The Killer Robot Instability (January 12, 2009)
---
Penny's criticism of Wolowitz's romantic life pushes him into depression and AWOL for a fighting robot battle the rest of guys are depending on him for.
---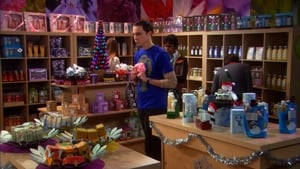 2x11 The Bath Item Gift Hypothesis (December 15, 2008)
---
Penny starts dating Leonard's handsome colleague; Leonard and his friends are tortured by Sheldon's obsession with gift-giving etiquette.
---
2x10 The Vartabedian Conundrum (December 08, 2008)
---
Leonard asks Penny for advice when his new relationship starts moving too fast.
---
2x09 The White Asparagus Triangulation (November 24, 2008)
---
Sheldon is thrilled when Leonard starts dating a woman who meets Sheldon's stringent standards.
---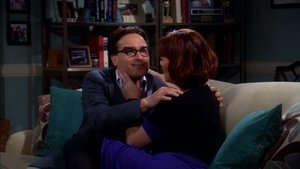 2x08 The Lizard-Spock Expansion (November 17, 2008)
---
Leonard inadvertently steals away the new woman Wolowitz thinks is the love of his life.
---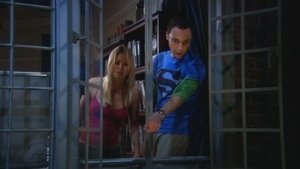 2x07 The Panty Piñata Polarization (November 10, 2008)
---
When Sheldon bans Penny from the apartment for numerous minor infractions, she decides to retaliate.
---
2x06 The Cooper-Nowitzki Theorem (November 03, 2008)
---
Sheldon and the gang are confused when a young grad student is attracted to him.
---
2x05 The Euclid Alternative (October 20, 2008)
---
Leonard and his friends stage an intervention to force Sheldon to face his fear of driving.
---
2x04 The Griffin Equivalency (October 13, 2008)
---
Raj gets an inflated ego and makes a play for Penny after being referenced in a magazine article.
---
2x03 The Barbarian Sublimation (October 06, 2008)
---
Sheldon creates a monster when he introduces Penny to online gaming.
---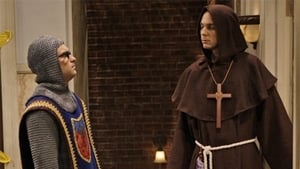 2x02 The Codpiece Topology (September 29, 2008)
---
A jealous Leonard reacts to Penny's new guy by rebounding with Leslie.
---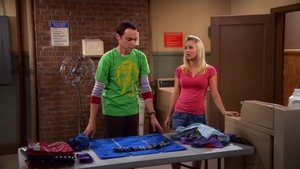 2x01 The Bad Fish Paradigm (September 22, 2008)
---
Penny's first date with Leonard goes awry; Penny finds Sheldon to be an unwilling confidant.
---