Cheers
Season 1
Cheers
Season 1
First Air Date: September 30, 1982

| | | |
| --- | --- | --- |
| First Aired on | : | 1982 |
| Episodes | : | 22 episodes |
The first season of Cheers is an American television situation comedy series that originally aired in the United States on NBC between September 30, 1982, and March 31, 1983, in 22 episodes. The show was created and produced by director James Burrows and writers Glen and Les Charles, who previously worked on Taxi, another sitcom. Cheers was produced by Charles Burrows Charles Productions in association with Paramount Television. The concept and production design of the show were inspired by a public house in Boston, the Bull & Finch, which is now called Cheers Beacon Hill. When it was first broadcast, critics praised the series as intelligent, sophisticated, cleverly written, well-cast, and well-timed. However, the Nielsen ratings for its original runs were very low. Typically, low ratings result a show's cancellation, but before the season finale aired, the network renewed it for another season. Reruns of season 1 scored higher ratings than its first airing and the series earned award recognitions, including five Emmy Award wins in 1983. In later years, this season has still elicited positive reviews and is currently available on DVD.
Episodes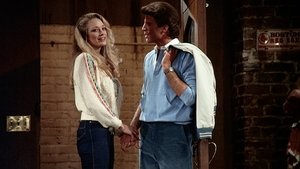 1x22 Showdown, Part II (March 31, 1983)
---
Diane's fascination with Sam's older brother brings their long simmering relationship to a boil when the sibling asks Diane to go to Paris with him.
---
1x21 Showdown, Part I (March 24, 1983)
---
Diane's fascination with Sam's older brother brings their long simmering relationship to a boil when the sibling asks Diane to go to Paris with him.
---
1x20 Someone Single, Someone Blue (March 03, 1983)
---
Diane's mother turns up at Cheers with the news that Diane must marry before the next day or her mother will lose her share of Diane's father's estate.
---
1x19 Pick a Con...Any Con (February 24, 1983)
---
Sam enlists Harry the conman to help fleece a card shark who cheated Coach out of a lot of money.
---
1x18 No Contest (February 17, 1983)
---
Sam enters Diane in the "Miss Boston Barmaid" contest without telling her.
---
1x17 Diane's Perfect Date (February 10, 1983)
---
Sam and Diane dare each other to find the other's perfect date, but Sam's last minute choice doesn't quite measure up.
---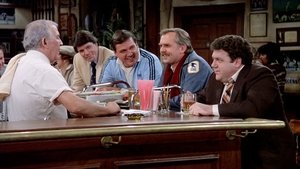 1x16 The Boys in the Bar (January 27, 1983)
---
Cheers' regulars fear the place may become a gay hangout after an old friend of Sam's reveals his homosexuality on TV.
---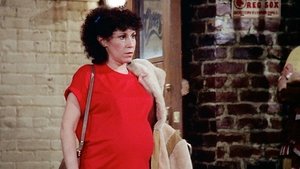 1x15 Father Knows Last (January 20, 1983)
---
Carla has a secret that's about to be revealed:she's five months pregnant.
---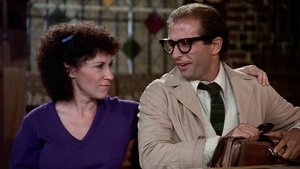 1x14 Let Me Count the Ways (January 13, 1983)
---
Diane looks to her friends for comfort when her cat dies, but finds everyone too enthralled by a Celtics game to notice.
---
1x13 Now Pitching, Sam Malone (January 06, 1983)
---
Sam lets the sexy appeal of an agent and the glamour of the public spotlight lure him into being a TV pitchman.
---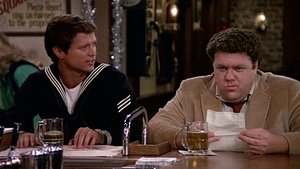 1x12 The Spy Who Came In for a Cold One (December 16, 1982)
---
The bar patrons are all enthralled by the mysterious gentleman who claims to be a secret agent.
---
1x11 One for the Book (December 09, 1982)
---
While Diane keeps notes on bar conversation, a novice comes in for one final fling before entering a monastery and a World War I doughboy shows up for a very small reunion.
---
1x10 Endless Slumper (December 02, 1982)
---
Rick Walker, a friend of Sam, seeks his advice on how to end a losing streak.
---
1x09 Coach Returns to Action (November 25, 1982)
---
Coach and Sam become unlikely romantic rivals for Coach's new neighbor.
---
1x08 Truce or Consequences (November 18, 1982)
---
Diane and Carla decide to bury the hatchet over after work drinks, which lead to a startling confession from Carla about her youngest child.
---
1x07 Friends, Romans, Accountants (November 11, 1982)
---
Norm tries to make points with the boss by planning the annual office party at Cheers and arranging for Diane to be the old man's "date".
---
1x06 Any Friend of Diane's (November 04, 1982)
---
Diane becomes upset when Sam hits on an old friend of hers who's on the rebound from an unhappy love affair.
---
1x05 Coach's Daughter (October 28, 1982)
---
Coach's daughter brings the obnoxious lout she plans to marry to meet her father.
---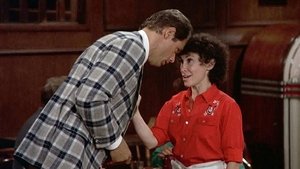 1x04 Sam at Eleven (October 21, 1982)
---
Sam realizes how much he misses his former sports celebrity status when a local newscaster asks to interview him again.
---
1x03 The Tortelli Tort (October 14, 1982)
---
Carla's fiery temper almost costs Sam the bar when she attacks an obnoxious Yankees fan.
---
1x02 Sam's Women (October 07, 1982)
---
Diane's teasing about his airhead women sends Sam looking for a date of a higher cerebral plane and an old customer insists he must see the former owner to discuss his personal problems.
---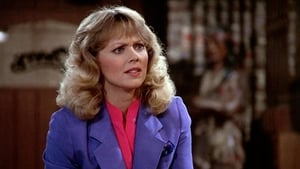 1x01 Give Me a Ring Sometime (September 30, 1982)
---
Bride-to-be Diane Chambers becomes the center of attention at a cozy bar called Cheers.
---