House
Season 7
House
Season 7
First Air Date: September 20, 2010

| | | |
| --- | --- | --- |
| First Aired on | : | 2010 |
| Episodes | : | 23 episodes |
In the Season 6 finale, House, driven by the loss of a patient he treated at an accident site and confronted with the unexpected news that Cuddy was now engaged, spiraled into despair and considered treating his mental and emotional anguish with Vicodin, potentially prompting the cycle of his dependency and addiction all over again. But in a surprising turn, Cuddy revealed that she called off her engagement and admitted to House she loves him, despite wishing she didn't. Also, Thirteen submitted her leave of absence from the hospital, prompting questions about the status of her health. As Season 7 begins, House and Cuddy attempt to make a real relationship work and face the question as to whether their new relationship will affect their ability to diagnose patients.
Episodes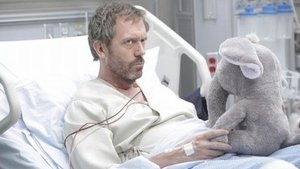 7x23 Moving On (May 23, 2011)
---
The team treats a performance artist (Shohreh Aghdashloo) who deliberately made herself ill with the aim of turning the diagnostics department into her new masterpiece, as House must decide which of her symptoms are real, and which are self-inflicted. As the case progresses, House vows to make changes in his life, but remains rooted in old habits. After the case is over, House finally deals with his anger over the breakup and lashes out by driving through Cuddy's dining room and escaping to a beach.
---
7x22 After Hours (May 16, 2011)
---
When House discovers that the experimental drug he's been using causes fatal tumors, he decides to attempt to excise them himself. However, he can't complete the surgery and ends up needing Cuddy's help. Meanwhile, Thirteen's friend from prison (Amy Landecker), a relapsed drug user, arrives at her apartment needing medical care after being stabbed. With her friend unwilling to go to the hospital, Thirteen enlists Chase's assistance when the friend loses sensation and movement in her arm. Also, Taub receives some unexpected news that could change his life.
---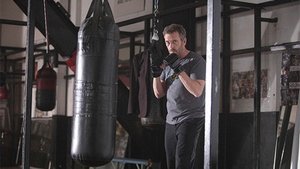 7x21 The Fix (May 09, 2011)
---
After losing a bet with Wilson over a boxing match, House is convinced that his fighter has an underlying medical condition that cost him the fight. While he tries to prove it, he leaves his team alone to help a bomb scientist who suffered a seizure. Meanwhile, House may be experimenting with a new drug to help his leg pain.
---
7x20 Changes (May 02, 2011)
---
The team takes on the case of a lottery winner (Donal Logue) suffering from paralysis and multiple types of cancer, and they must figure out if it his new millionaire lifestyle that is making him sick. Meanwhile, Cuddy's mother threatens to sue the hospital over her treatment, and Foreman and Chase make a bet over who is repressing the uglier side of their personality more.
---
7x19 Last Temptation (April 18, 2011)
---
Masters faces a career crossroads on her last day as a medical student and struggles with the choice to continue on the path to become a surgeon or to accept the rare opportunity to join House's team officially. Meanwhile, the team treats a 16-year-old girl who inexplicably collapsed days before embarking on an ambitious sailing tour around the globe. Despite the patient's life-changing diagnosis, the patient's family insists on getting her back on the seas in time for her potentially record-breaking launch. But to the team's surprise, including House, Masters makes a bold decision regarding the patient's treatment.
---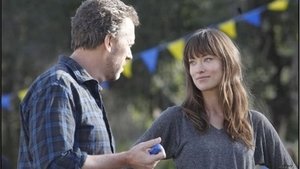 7x18 The Dig (April 11, 2011)
---
Thirteen has been in prison for the past year, but the real mystery for House is what she did to get there. At the hospital, the team treats a science teacher suffering from severe respiratory illness. Taub tries to get back into the dating scene, but winds up retreating to his old habits.
---
7x17 Fall from Grace (March 21, 2011)
---
A homeless man with a history of drug abuse is admitted to Princeton Plainsboro with burns and scars on his chest. Meanwhile, Cuddy reveals her guilt to Wilson about breaking up with House.
---
7x16 Out of the Chute (March 14, 2011)
---
The team treats a professional bull rider who is attacked by a bull. The team must determine the causes behind the patients disappearing symptoms and seizures while taking House's advice from outside the hospital as he attends to issues unrelated to the case. Meanwhile, Masters develops a crush on the patient.
---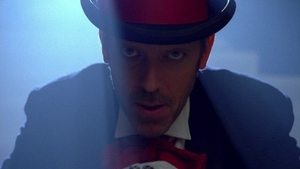 7x15 Bombshells (March 07, 2011)
---
Tension reaches new heights when Cuddy faces sobering news that propels her to reevaluate her priorities. While House is distracted by his concern for Cuddy's well-being, the team treats a teenage patient whose worsening symptoms and suspicious body scars indicate more than just physical illness.
---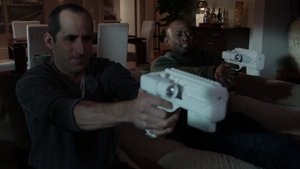 7x14 Recession Proof (February 28, 2011)
---
A patient is admitted after breaking out in a severe rash triggered by caustic chemical exposure at his blue-collar job. Meanwhile, Cuddy is honored with an award and needs House to be at the charity event for support, but his attendance is threatened when his patient's battle to survive forces him to question his practice and his own happiness.
---
7x13 Two Stories (February 21, 2011)
---
House participates in a school's Career Day and breaks a few rules by sharing explicit medical stories. Waiting outside the principal's office, he meets two fifth-grade students who assess House's relationship woes and try to help him understand how his selfish antics get in the way of showing Cuddy how he really feels.
---
7x12 You Must Remember This (February 14, 2011)
---
When a waitress with a perfect memory suffers temporary paralysis, her older sister visits her in the hospital, which triggers high stress levels and even more health complications.
---
7x11 Family Practice (February 07, 2011)
---
Cuddy's mother, Arlene, is admitted to Princeton Plansboro after complaining about unusual symptoms, but stubborn Arlene insists that House be removed from the case, forcing House to come up with non-conventional means to treat his patient.
---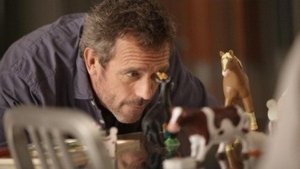 7x10 Carrot or Stick (January 24, 2011)
---
House and the team try to link symptoms of a teenage military recruit and his drill sergeant while. House secretly helps Cuddy's daughter get into a prestigious preschool. Someone posted a disparaging photo of Chase on a social-networking site.
---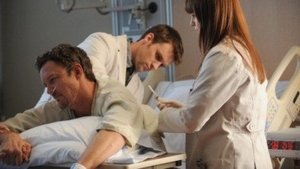 7x09 Larger Than Life (January 17, 2011)
---
After saving a stranger who fell onto subway tracks, a man suddenly collapses despite appearing to be unscathed; House tries to avoid a dinner with Cuddy and her opinionated mother.
---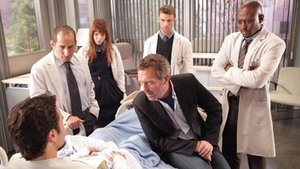 7x08 Small Sacrifices (November 22, 2010)
---
Science and faith are called into question when a patient is admitted to the hospital following his reenactment of the Crucifixion. Meanwhile, Taub questions his wife about her relationship with an infidelity support group member, and the team attends a co-worker's wedding.
---
7x07 A Pox on Our House (November 15, 2010)
---
After a 200-year-old medicine jar found on an off-shore shipwreck shatters in a teenage girl's palm, she is admitted to Princeton Plainsboro for symptoms closely linked to smallpox.
---
7x06 Office Politics (November 08, 2010)
---
It's election season, and in the midst of a tight campaign, an incumbent New Jersey senator's campaign manager falls ill with liver failure and temporary paralysis. Cuddy pushes House to add a female doctor to his team by hiring brilliant third-year medical student Martha Masters in Thirteen's absence.
---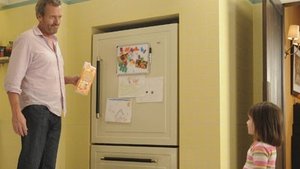 7x05 Unplanned Parenthood (October 18, 2010)
---
When an infant suffers breathing trouble and liver failure, House and the team must look at the medical history of the mother in order to find an answer, and ultimately land on a discovery that forces the mother to jeopardize not only her child's health but her own. Meanwhile Taub and Foreman must find a new female doctor to fill the spot vacated by Thirteen and House and Wilson learn a thing or two about parenting while caring for Cuddy's daughter.
---
7x04 Massage Therapy (October 11, 2010)
---
House and his team make unexpected discoveries about a female patient admitted to the hospital after severe and uncontrollable vomiting; House and Cuddy are forced to face the reservations in their relationship after a visit from a massage therapist.
---
7x03 Unwritten (October 04, 2010)
---
A children's novelist tries to kill herself, but is thwarted when she has a seizure. House, a fan of the books, puts her on psych hold but has to deal with a patient that is eager to die rather than be cured. Meanwhile, House worries that he'll lose Cuddy because they have nothing in common.
---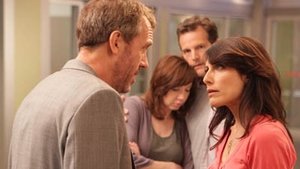 7x02 Selfish (September 27, 2010)
---
A seemingly healthy 14-year-old girl collapses during a skateboarding exhibition; House and Cuddy face the challenge of handling their romantic relationship at work.
---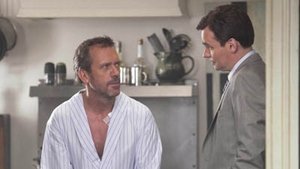 7x01 Now What? (September 20, 2010)
---
House and Cuddy are exploring the ramifications of those feelings and attempting to make a real relationship work. Meanwhile, due to a colleague's illness, Princeton Plainsboro is left without a neurosurgeon on site, threatening the hospital's accreditation as a Level 1 Trauma Center. As the team attempts treatment to get their sick colleague back to work, they discover there is more to the illness than they originally suspected and turn to House for direction. Instead, House remains elusive, leaving the team on its own.
---