House
Season 6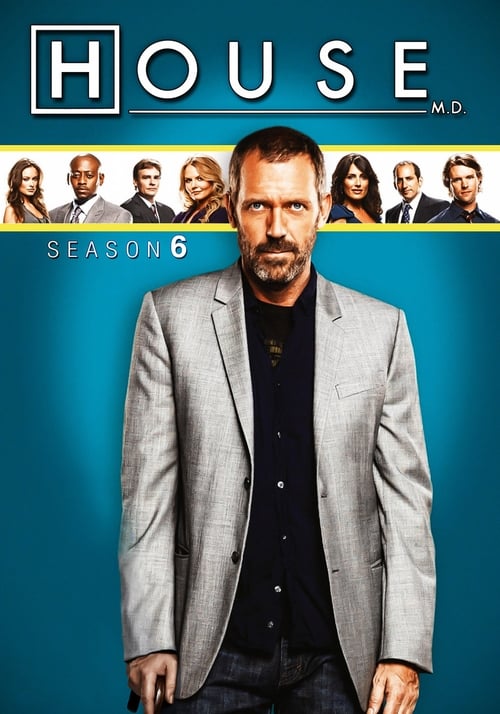 House
Season 6
First Air Date: September 21, 2009

| | | |
| --- | --- | --- |
| First Aired on | : | 2009 |
| Episodes | : | 22 episodes |
When the previous season concluded, House was forced to admit that he had lost his grip on reality and could no longer practice medicine. Out of options, he checked himself into a psychiatric hospital. Season 6 will explore House's long and twisted road to recovery: Can he find some version of sanity and normalcy? Can he stay away from the workplace that arguably drove him to mental instability but is also the only stable foundation in his life? Can Princeton-Plainsboro continue its celebrated Department of Diagnostics without him? How will Cuddy's relationship with House change, now that their imagined affair is out in the open?
Episodes
6x22 Help Me (May 17, 2010)
---
Cuddy, House and members of the team join forces with a search-and-rescue team to provide much-needed medical attention at the scene of an emergency.
---
6x21 Baggage (May 10, 2010)
---
During a session with Dr. Nolan, House recounts the case of a woman who arrives at the Princeton Plainsboro emergency room with an unexplained illness and no recollection of who she is. While trying to solve the mystery of the woman's illness, House must also help her piece together her identity.
---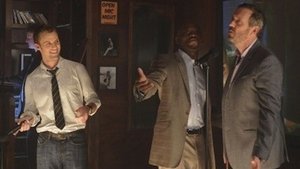 6x20 The Choice (May 03, 2010)
---
The team takes on the case of an ailing groom-to-be who harbors undisclosed secrets from a previous relationship. As his fiancée tries to get answers to her many questions, a frustrated team winnows down the possibilities. Meanwhile, House spends extra-curricular time with his Princeton Plainsboro colleagues, performing a karaoke rendition of a Gladys Knight & The Pips classic with Foreman and Chase.
---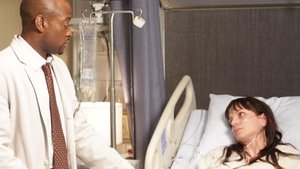 6x19 Open and Shut (April 26, 2010)
---
House and the team take on the case of a woman Julia, who is in an open marriage and becomes ill during a date with her on-the-side boyfriend. As perplexing as the case is, Julia's happy and healthy, yet polygamous relationship is equally baffling to the team. Meanwhile, House tests Wilson's relationship with Sam.
---
6x18 Knight Fall (April 19, 2010)
---
House and the team take on the case of Sir William, a "knight" in a closed-off community of men and women living according to the ideals of the High Renaissance. As the team searches the medieval village for environmental factors contributing to Sir William's rapidly deteriorating health, Thirteen and Sir William debate the acts that define honor and loyalty, especially in regard to the "queen" of the community, one of Sir William's most frequent visitors. Meanwhile, Wilson starts over with an ex.
---
6x17 Lockdown (April 12, 2010)
---
"Lockdown" is the sixteenth episode of the sixth season of the American medical drama House. It aired on April 12, 2010. This episode also marks the directorial debut of Hugh Laurie on the show. This episode has five storylines: When the hospital is sent into lock-down mode due to a missing infant, all of the doctors must remain where they are, leaving Foreman and Taub in the file room, Wilson and Thirteen in the cafeteria playing truth or dare, House in a room with a patient, and Chase with his soon-to-be ex-wife, Cameron, as Cuddy tries to help police locate the infant. This episode is one of the show's rare instances when no medical mystery is presented, though House still deals with his "patient of the week".
---
6x16 Black Hole (March 15, 2010)
---
The team takes on the case of a high school senior who inexplicably blacks out during a class field trip. While in the hospital, the patient repeatedly hallucinates. After exhausting myriad ineffective treatments for her mysterious ailments, House attempts one last controversial approach to diagnosing her: monitoring her cognitive patterns and looking for clues. Meanwhile, Taub airs his dirty laundry at work, and Wilson attempts to furnish his condo.
---
6x15 Private Lives (March 08, 2010)
---
House and the team take on the case of an avid blogger admitted with sudden bruising and bleeding. From her hospital bed, the patient blogs about her symptoms, doctors and prospective diagnoses to her dedicated band of followers and solicits their advice on a course of treatment. Such openness leads the team to contemplate the value of privacy, especially after House and Wilson uncover secrets from one another 's past. Meanwhile, Chase is coaxed into testing out the dating scene.
---
6x14 5 to 9 (February 08, 2010)
---
During a day in the life of Princeton Plainsboro's Dean of Medicine, Dr. Lisa Cuddy, the inner workings of the hospital are seen through her eyes. This day proves to be especially trying as Cuddy wrestles with myriad hospital issues and staff disputes that test her perseverance and skills as an administrator, all while juggling issues in her personal life.
---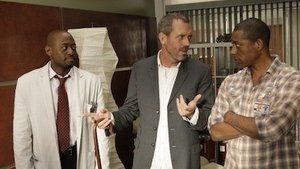 6x13 Moving the Chains (February 01, 2010)
---
House and the team rush to treat an ailing college football star in time for the patient to compete in NFL tryouts. But when the patient experiences an onslaught of varied and unusual symptoms, the team has trouble reaching a consensus on how to effectively treat him in time. Meanwhile, Foreman's brother Marcus makes a surprise visit to the hospital.
---
6x12 Remorse (January 25, 2010)
---
The team takes on the case of Valerie, an attractive female executive experiencing random episodes of excruciating pain. House agrees to take the case based on Valerie's looks, and while treating her, the men on the team are charmed by Valerie's beauty and personality, with Thirteen looking beyond the superficial to try to discover a link to her illness. Meanwhile, House uncharacteristically attempts to alleviate his conscience by reaching out to a former medical school colleague he wronged.
---
6x11 The Down Low (January 11, 2010)
---
"The Down Low" is the eleventh episode of the sixth season of House. It aired on January 11, 2010.
---
6x10 Wilson (November 30, 2009)
---
When an old friend and former patient of Wilson's exhibits paralysis in his right arm, Wilson puts himself on the case. House wagers Wilson that the patient's symptoms are attributed to new cancer cells. Wilson accepts even though he is reluctant to believe the cancer has returned. With the help of the team, Wilson works to diagnose the patient more optimistic results, but when things take a turn for the worse, Wilson must address his inability to separate patient from friend. Meanwhile, Cuddy seeks advice in her search for real estate.
---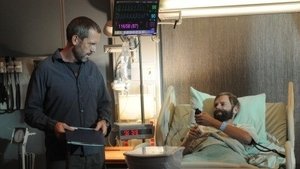 6x09 Ignorance is Bliss (November 23, 2009)
---
On the eve of Thanksgiving, House and the team take on the case of James Sidas, an exceptionally brilliant physicist and author who traded his successful career for a job as a courier. For the ailing patient, intelligence is a miserable burden that has prompted depression and addiction, and this, coupled with a myriad of strange symptoms, nearly stumps the team. Meanwhile the doctors at Princeton Plainsboro wrestle with strained personal relationships.
---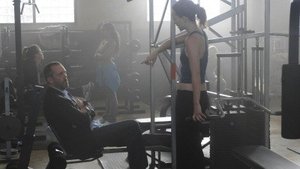 6x08 Teamwork (November 16, 2009)
---
After House's medical license is reinstated, he reclaims his role as Head of Diagnostics in time to treat Hank Hardwick, an adult film star admitted to Princeton Plainsborough for pulsating eye pain. Meanwhile, Cuddy is reminded that Princeton Plainsborough is not conducive to healthy personal relationships.
---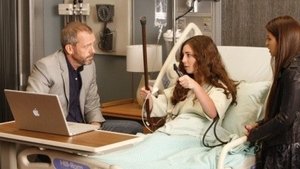 6x07 Known Unknowns (November 09, 2009)
---
After a wild night out, a teenage girl is brought to Princeton Plainsborough with severely swollen appendages. The team must work to diagnose the young girl, who is less than honest about what happened the night she fell ill. As her condition worsens, she becomes unable to distinguish fact from fiction. Meanwhile, Cuddy, Wilson and House spend a weekend away from the hospital to attend a medical conference, but things don't go as planned when House's private investigator, Lucas returns.
---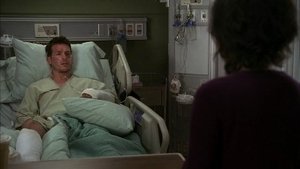 6x06 Brave Heart (October 19, 2009)
---
A dying patient insists that he has the same disease affecting his heart that killed his father and grandfather at the age of 40. Meanwhile, House discovers that he has a hearing problem while trying to duck student rounds.
---
6x05 Instant Karma (October 12, 2009)
---
A wealthy businessman brings his teenage son, who is suffering from inexplicable stomach pains, to Princeton Plainsboro and insists on having Dr. House handle the case. The father of the patient believes the karmic penalty of his financial success is that he is victim to personal tragedy, and that the answer to his son's medical mystery lies in a reverse of fate rather than medical treatment. Meanwhile, Foreman and Chase prepare to present information on the Dibala case.
---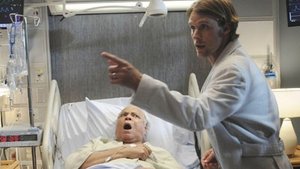 6x04 The Tyrant (October 05, 2009)
---
When a controversial African politician falls ill, he is brought to Princeton Plainsboro for treatment. The team struggles with whether to help a merciless dictator being subpoenaed for crimes against humanity in his country. Meanwhile, Wilson tries to make peace with a feuding neighbor, but House's prying exacerbates the problem.
---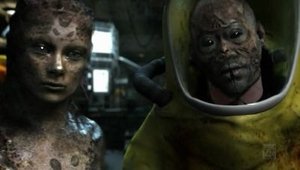 6x03 Epic Fail (September 28, 2009)
---
House returns home to Princeton where he continues to focus on his recovery, but surprises Cuddy with the news that he's making a big change in his life. Meanwhile, the team is unable to diagnose a loud-mouthed video game creator who posts each new symptom on the internet and opts for treatments suggested by the online community rather than by the doctors, and Foreman angles for House's job, but the pressure to solve the case creates tension in his relationship with Thirteen.
---
6x02 Broken (2) (September 21, 2009)
---
House asks Alvie to help him uncover incriminating information about Dr. Nolan that would allow him to blackmail his way out of the treatment center and convinces Lydia to loan him her car to sneak out a delusional patient in an attempt by House to undermine Dr. Nolan's course of treatment. But when devastating events ensue, House is humbled into reluctantly accepting help.
---
6x01 Broken (1) (September 21, 2009)
---
House engages in a battle of wits and wills against the attending physician in charge of his detox program. When he starts to lose, House resorts to blackmail to gain the upper hand.
---