House
Season 4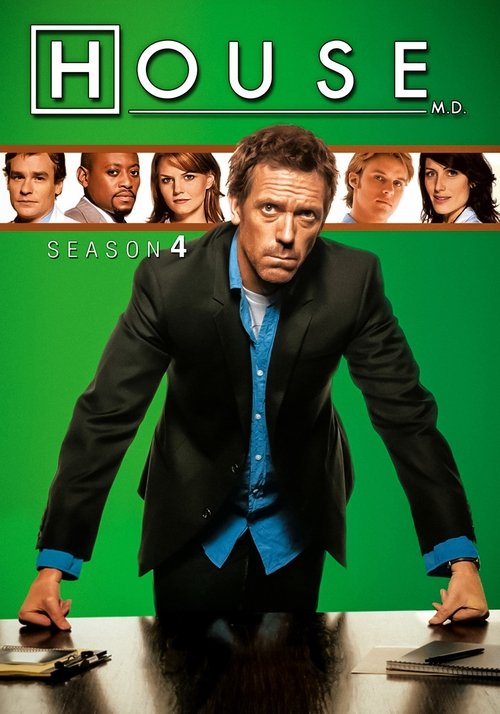 House
Season 4
First Air Date: September 25, 2007

| | | |
| --- | --- | --- |
| First Aired on | : | 2007 |
| Episodes | : | 16 episodes |
In the Season 3 finale, the set-in-his-ways House was confronted with a series of major changes to his team — but any effects of this "house-cleaning," or the changes it may bring to House professionally or personally, remain to be seen...
Episodes
4x16 Wilson's Heart (May 19, 2008)
---
In the aftermath of the bus accident, House struggles with his head injuries and short-term memory loss, and must deal with a concerned Wilson who believes his friend's health may be in danger.
---
4x15 House's Head (May 12, 2008)
---
A bus accident leaves House with serious head trauma and partial amnesia. He comes to believe that a patient on the bus had a life-threatening disease and struggles to recall who it was, and what they had.
---
4x14 Living the Dream (May 05, 2008)
---
House is convinced one of the actors on his favorite soap opera "Prescription Passion" has a serious medical condition after observing his symptoms on television. House decides to intervene and take matters into his own hands, but both the actor and House's own team dismiss House's assessment and do not believe there is anything wrong with him.
---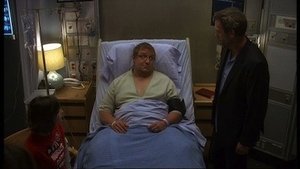 4x13 No More Mr. Nice Guy (April 28, 2008)
---
House copes with a patient whose symptoms conceal a greater problem, but spends much of his time dodging Cuddy's orders to give performance reviews, and fighting with Amber over who gets to spend more time with Wilson.
---
4x12 Don't Ever Change (February 05, 2008)
---
House and his team must diagnose a Jewish bride who is taken ill at her wedding. However, House is more interested in analyzing Wilson's relationship with his new girlfriend.
---
4x11 Frozen (February 03, 2008)
---
House and his team have to diagnose a case at a distance when a researcher at a South Pole base is taken ill.
---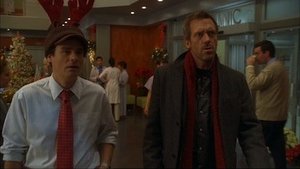 4x10 It's a Wonderful Lie (January 29, 2008)
---
A mother's sudden paralysis during a indoor rock-climbing incident leaves her daughter injured, and House's new team looking for a cure. Meanwhile, House organizes his new recruits' Secret Santa gift exchange... with a few twists of his own.
---
4x09 Games (November 27, 2007)
---
Under Cuddy's pressure to choose his team, House gives the candidates a case of a former punk rock star who is a drug user. Whoever diagnoses the patient is going to have a future as a member of House's team.
---
4x08 You Don't Want to Know (November 20, 2007)
---
House treats a magician but comes to believe he's faking illness to cover up his own incompetence. Meanwhile, House pits the fellows against each other in his version of an immunity challenge.
---
4x07 Ugly (November 13, 2007)
---
A film crew and the candidates are following around House distracting him while he is trying to diagnose a teenager who suffers from a heart attack prior to a serious plastic surgery.
---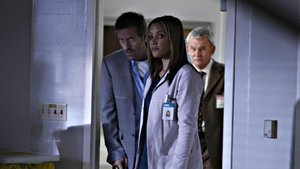 4x06 Whatever It Takes (November 06, 2007)
---
Based on practically no information and no medical history about a mystery patient sent by the CIA, House is using some unorthodox methods to diagnose and treat him. Meanwhile the remaining candidates are questioning Foreman's judgment.
---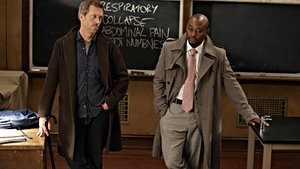 4x05 Mirror, Mirror (October 30, 2007)
---
House deals with a patient who mirrors the personality of anyone he meets. Meanwhile, Foreman is put in charge of overseeing the fellowship candidates.
---
4x04 Guardian Angels (October 23, 2007)
---
House finds that some of his own fellowship students will do whatever it takes, when they deal with a woman who believes she can talk to the dead.
---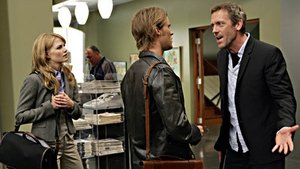 4x03 97 Seconds (October 09, 2007)
---
The candidates are now two teams of five women and five men, competing on diagnosing and treating a wheelchair-bound man. Meanwhile House does experiments on himself to test what happens after death, and Foreman, at another hospital, is treating his team in a House-like manner.
---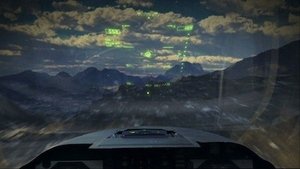 4x02 The Right Stuff (October 02, 2007)
---
House is secretly trying to treat a fighter pilot who is a candidate for NASA's astronaut training program. Her diagnosis will be the test to choose which ones of the 40 applicants are going to take the empty spots in his team.
---
4x01 Alone (September 25, 2007)
---
With his diagnostic team gone, House tries to diagnose a young woman who survived an office building collapse. With the condition getting worse, Cuddy puts pressure on House to hire a new team, but instead attempts a differential diagnosis with help from the janitor.
---