Code Monkeys
Season 1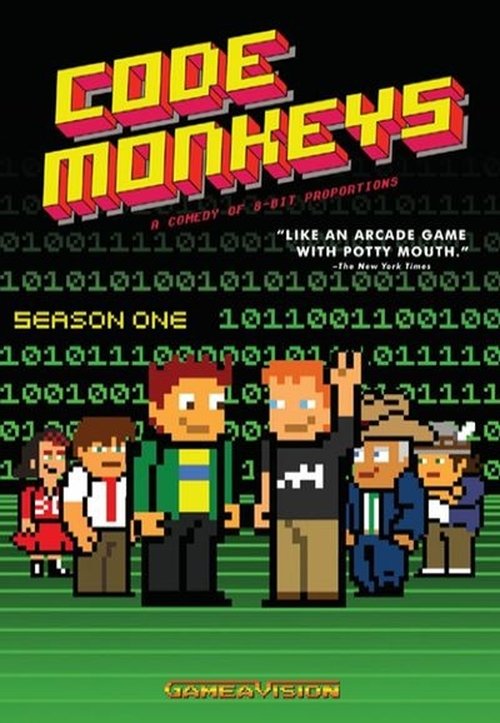 Code Monkeys
Season 1
First Air Date: July 11, 2007

| | | |
| --- | --- | --- |
| First Aired on | : | 2007 |
| Episodes | : | 13 episodes |
Episodes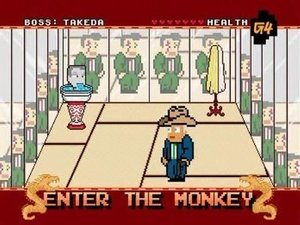 1x13 The Revenge of Matsui (October 03, 2007)
---
Benny is kidnapped by Protendo's ninjas.
---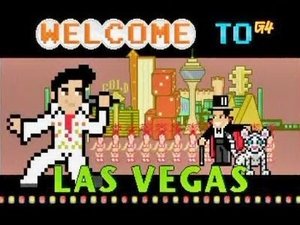 1x12 Vegas, Baby! (September 26, 2007)
---
The GameAvision staff spends a wild weekend in Las Vegas at the annual Video Game Convention.
---
1x11 Wrassle Mania (September 19, 2007)
---
The GameAvision staff teams up with professional wrestlers to beat arch rivals, Bellecovision.
---
1x10 Third Reich's the Charm (September 12, 2007)
---
The company becomes involved with an infamous German family after Dave pitches a terrible game idea.
---
1x09 Todd Loses His Mind (September 05, 2007)
---
Todd's Dungeons and Dragons inspired alter ego, Pardue, exacts his revenge on Larrity. Gary Gygax, creator of Dungeons & Dragons, guest stars.
---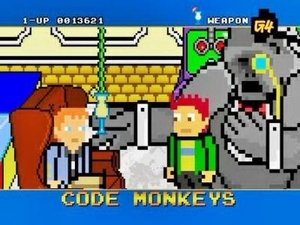 1x08 IPO (August 29, 2007)
---
The staff pursue their wildest dreams when GameAVision\'s IPO makes them instant millionaires.
---
1x07 Larrity's Got Back (August 15, 2007)
---
Larrity hopes that he can get a transplant after he learns he may have cancer.
---
1x06 The Take Over (August 08, 2007)
---
The staff scrambles to save their jobs when GameAVision is sold to a Japanese videogame company. Dave is drawn into the shady world of underground Japanese eating competitions.
---
1x05 Just One Of The Gamers (August 01, 2007)
---
Mary gets an idea on how to move ahead after having another game idea shot down; guest star David Jaffe as himself.
---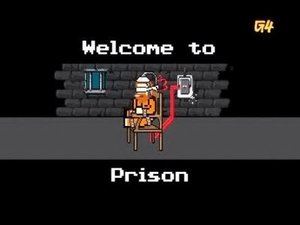 1x04 Super Prison Breakout (July 25, 2007)
---
The GameAVision staff is sent to prison for the weekend to be scared straight after someone is caught stealing from the company.
---
1x03 Stonervision (July 18, 2007)
---
Dave and Jerry quit their GameAvison jobs to start their own company with funding from a drug lord. Nolan Bushnell, Atari founder guest stars.
---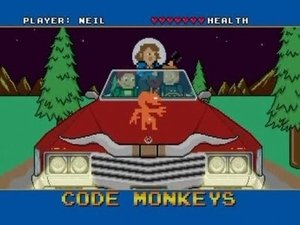 1x02 ET (July 11, 2007)
---
Larrity buys the rights to the movie E.T. from Steven Spielberg, and Jerry has two days to make it into a game.
---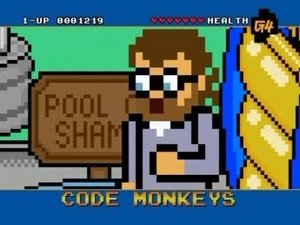 1x01 Wizard of Woz (July 11, 2007)
---
The Gameavision staff's lives are turned around when CEO Steve Wozniak (providing his own voice) sells out to a crazy oil tycoon.
---