Thriller
Season 2
Thriller
Season 2
First Air Date: September 18, 1961

| | | |
| --- | --- | --- |
| First Aired on | : | 1961 |
| Episodes | : | 30 episodes |
Episodes
2x30 The Specialists (April 30, 1962)
---
A group of special detectives try to capture international jewel thieves and save the life of an innocent young woman who has become entangled in their web.
---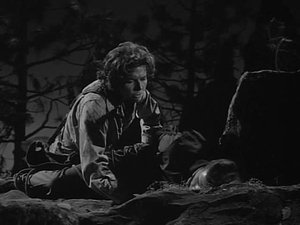 2x29 The Lethal Ladies (April 16, 1962)
---
Two separate tales: a woman deals with her unfaithful husband; a mousy librarian takes revenge on her tyrannical boss.
---
2x28 The Innocent Bystanders (April 09, 1962)
---
A pair of nineteenth centure body snatchers take their business too far by murdering innocent bystanders to further their profits.
---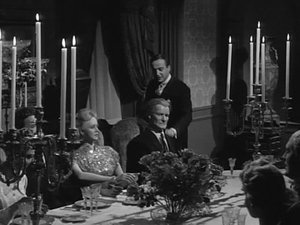 2x27 Man of Mystery (April 02, 1962)
---
A mysterious and powerful man is keeping many secrets and everytime someone gets close to the truth, they are murdered. Will a beautiful young singer survive her relationship with the man of mystery?
---
2x26 Kill My Love (March 26, 1962)
---
An adulterer tries to remove every obstacle in his life by way of murder - will his son be another victim?
---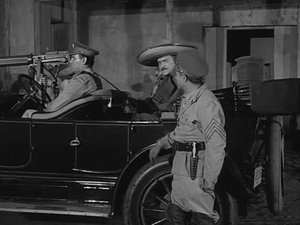 2x25 The Bride Who Died Twice (March 19, 1962)
---
A general is forced to give his daughter's hand in marriage to his corrupt commanding officer but the marriage only results in her death.
---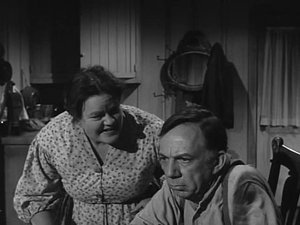 2x24 'Til Death Do Us Part (March 12, 1962)
---
A henpecked undertaker disposes of his wife along with one of his customers then moves on to a new town and a new wife. But this one won't be so easy to get rid of.
---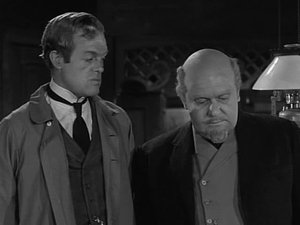 2x23 Flowers of Evil (March 05, 1962)
---
The skeleton of a man seems much more alive than those responsible for his death had hoped - it laughs, screams and even moves!
---
2x22 The Incredible Doktor Markesan (February 26, 1962)
---
A young couple go to stay with an uncle while they look for work in a new town. They find the house run-down and their visit unexpected. Locked in their room at night they become curious about the goings-on in the house, but they could never imagine the true horror of their uncle's nocturnal activities.
---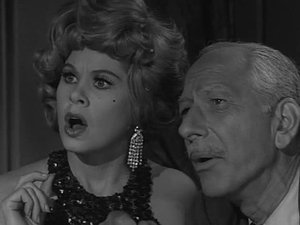 2x21 Cousin Tundifer (February 19, 1962)
---
A man tries to dispose of his uncle's body in a strange house that goes back in time everytime he sets foot in the living room.
---
2x20 The Hollow Watcher (February 12, 1962)
---
A scheming wife who murders her father-in-law is tormented by a strange being, a scarecrow.
---
2x19 A Wig For Miss Devore (January 29, 1962)
---
A washed-up actress selects for her comeback vehicle the story of a real woman who was accused of being a witch and susequently hanged. When she purchases the actual wig owned by the real woman an odd change occurs in the actress. It seems the wig holds a strange and hideous power.
---
2x18 The Storm (January 22, 1962)
---
A woman returns home after two weeks and must spend the evening by herself during a raging storm. She is terrorized by strange sounds and the feeling she is not alone.
---
2x17 La Strega (January 15, 1962)
---
A young woman accused of being a witch goes to her young lover for protection against both her accusers and her grandmother, who really is a witch.
---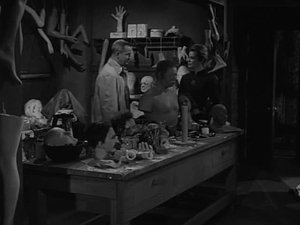 2x16 Waxworks (January 08, 1962)
---
A traveling exhibit of wax figures of murderers seems to be the cause of some more recent deaths - are the wax figures real or is their creator a madman?
---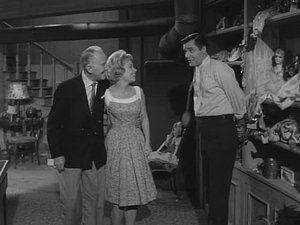 2x15 An Attractive Family (January 01, 1962)
---
An attractive family of serial murderers plan the death of another victim - their young sister-in-law.
---
2x14 Portrait Without a Face (December 25, 1961)
---
After a dispicable artist is murdered his last painting seems to be completing itself and revealing the artist's killer - or is it?
---
2x13 The Remarkable Mrs. Hawk (December 18, 1961)
---
Mrs. Hawk has a talent for raising prize hogs - but the secret of her success is more sinister than anyone could imagine.
---
2x12 The Return of Andrew Bentley (December 11, 1961)
---
A man inherits his uncle's estate on the condition that he spend twenty-four hours a day in the house and guard his uncle's grave against a supernatural intruder.
---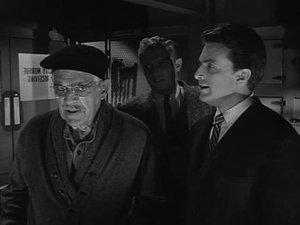 2x11 Dialogues With Death (December 04, 1961)
---
Two separate tales: a morgue attendent seems to be able to talk to the corpses, and get an answer; a young couple arrive at the home of their aunt and uncle who seem to believe the pair are dead no matter how much they protest.
---
2x10 The Closed Cabinet (November 27, 1961)
---
A young woman visiting an ancient English castle learns a thing or two about the family curse. Will she be able to remove it by finding a way to open the closed cabinet?
---
2x09 A Third For Pinochle (November 20, 1961)
---
A man plans to murder his wife using his nosy neighbors for an alibi - but the eccentric ladies across the street may have a trick or two up their sleeve.
---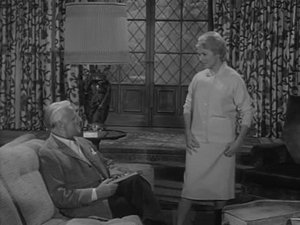 2x08 Letter to a Lover (November 13, 1961)
---
When a doctor is murdered two of the chief suspects, a husband and wife, seem to be accusing each other of insanity - which one of them is correct?
---
2x07 The Last of the Sommervilles (November 06, 1961)
---
Two cousins scheme to kill their aunt for her money - but trust is hard to come by when you're the last of the Sommervilles.
---
2x06 Masquerade (October 30, 1961)
---
A young couple take refuge in a spooky house on a stormy night and are terrorized by the strange family who occupy it. But do the young honeymooners have a secret of their own?
---
2x05 God Grante That She Lye Stille (October 23, 1961)
---
A 300-year-old witch seeks to possess the last of her family line, beautiful young Lady Margaret.
---
2x04 The Weird Tailor (October 16, 1961)
---
A man attempts to bring his dead son back to life with the use of black magic and an unusual suit of clothes.
---
2x03 The Premature Burial (October 02, 1961)
---
When a man is accidentally buried alive and then saved he becomes paranoid that it might happen again - and he has good reason to be scared - his new wife is anxious to become a widow.
---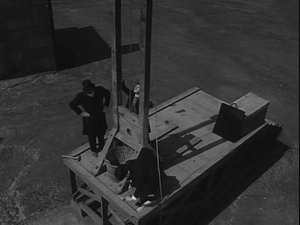 2x02 Guillotine (September 26, 1961)
---
To save the life of her husband who is to be executed, a young woman attempts to murder the executioner.
---
2x01 What Beckoning Ghost? (September 18, 1961)
---
An ailing pianist fears she is losing her mind when she begins seeing what she thinks is her own funeral.
---