The Donna Reed Show
Season 5
The Donna Reed Show
Season 5
First Air Date: September 20, 1962

| | | |
| --- | --- | --- |
| First Aired on | : | 1962 |
| Episodes | : | 34 episodes |
Episodes
5x34 Day of the Hero (May 09, 1963)
---
Jeff makes a date with Rosemary for the senior prom. Smitty then lets Jeff know that Jeff has been nominated to run for Senior Class President. Now gorgeous Dolores wants Jeff to take her to the prom. What can Jeff do? He's already committed to Rosemary, or is he? Will Jeff actually dump Rosemary for Dolores?
---
5x33 The Big Wheel (May 02, 1963)
---
Jeff buys an old bus at an auction and plans to use it as a school bus. However, it breaks down the first day-and no one can fix it. Trisha loves playing like she's driving the bus while wearing a bus-driver's hat. Mary is so worried because she had planned a party that night. Donna decides to decorate the bus-so it became part of the party.
---
5x32 All Women Are Dangerous (April 25, 1963)
---
A tale of Joyce and Sabrina in a classic contest, which one will get Jeff to ask her to the big dance? Will it be poor, helpless Joyce or the dominant Sabrina? They both ply Jeff in their own manipulative ways. Poor Jeff can't make up his mind. When he asks his family for advice, all he gets for an answer is ""Why don't you toss a coin?""
---
5x31 All Those Dreams (April 18, 1963)
---
Pitcher Don Drysdale appears in this episode along with his real-life wife and daughter. On a trip to Chicago, Jeff is excited about seeing his pal, Don Drysdale, again. He is supposed to get an interview with Don for the school paper. Jeff's excitement turns to disappointment when it appears that Don Drysdale can't deliver the interview.
---
5x30 Boys and Girls (April 11, 1963)
---
While Jeff and Joanne are dating as seniors in high school and Mary and Scotty are dating in college, turns out Scotty would rather date Joanne, and Joanne would rather go out with Scotty got it? Then they all go to a college dance and Jeff and Mary wind up being the wallflowers. What can Jeff and Mary do?
---
5x29 Friends and Neighbors (April 04, 1963)
---
Dr.Dave Kelsey,who has been more and more frustrated by his in-laws(or outlaws as he calls them)moves into the house next door with his wife Midge.Midge is a neophyte when it comes to household chores,so for the first week or so Donna helps her all she can-and Dave is truly grateful that the Stones have helped both of them settle down.
---
5x28 The Handy Man (March 28, 1963)
---
There is a local handyman Trisha knows who loves fooling around and making children laugh.Trisha offers him to help fix the little things around the house that need fixing,but it turns out that he is clumsy and inept.Donna and Mary feel helpless as he wrecks much around the house,but soon afterwards the ice-cream man arrives.He knows much more about reapir work- and he hates kids.Donna makes a suggestion,which is followed.The ice-cream man ends up fixing everything around the house-while the handyman ends up delivering the ice cream,and singing to all the kids as they play and have fun.
---
5x27 Everywhere That Mary Goes (March 21, 1963)
---
A new boy at college has taken a shine to Mary. To Mary's consternation, he follows her everywhere and scares off any other boy who approaches her. Mary decides to find him another girl to protect.
---
5x26 The Two Doctors Stone (March 14, 1963)
---
Alex and Donna prepare to go away for the weekend, but Donna suspects Trisha will be sick. Donna sees Trisha eating bananas and she always saw Jeff eating bananas before he became ill. Alex's collegue Dave (Bob Crane) tries to convince them otherwise ... and it turns out that Jeff is the one who came down with a fever. Trisha had been eating bananas because of her promised treehouse and she had wanted to climb trees like a monkey.
---
5x25 Where the Stones Are (March 07, 1963)
---
The Stones all end up at Shelter Bay during ""mid-term vacation"", better known today as ""Spring Break"". Mary doesn't know the rest of the family is there; she thought it was just her and her girlfriends. Donna, Jeff, and Alex get to stay on a fishing boat named ""Big Daddy"", and boy, does Donna hook a big one!
---
5x24 The House on the Hill (February 28, 1963)
---
Donna visits a reclusive woman who lives in an old Victorian house.She feels trapped in a haunted house after a while.
---
5x23 Pioneer Woman (February 21, 1963)
---
Alex and Jeff spend the weekend at the cabin of Alex's friend Red. Donna and Mary follow them and prove that women can, ""rough it"" in the wilderness as well as men can.
---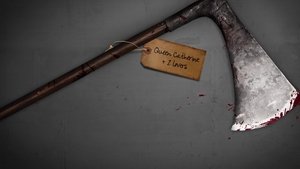 5x22 Big Sixteen (February 14, 1963)
---
On Jeff's 16th birthday he has a big fight with his girlfriend. Then he falls for an older woman.
---
5x21 Three is a Family (February 07, 1963)
---
Mary learns the joys and pains of having a little sister,as she has to baby-sit Trisha on a night when she'd planned to go on a date.
---
5x20 A Way of Her Own (January 31, 1963)
---
A little girl named Trisha follows the Stones home from the park and says that she is one of the family.After a long effort to find her real parents,her uncle arrives.He realizes that the orphaned Trisha loves being in a family and that the Stones are fond of her.He arranges it so Trisha can stay with the Stones.Thus a new family member is added.
---
5x19 The New Look (January 24, 1963)
---
A boyfriend of Mary's calls her wholesome,and she doesn't know weather to take it as a compliment or an insult.
---
5x18 The Chinese Horse (January 17, 1963)
---
At an auction a mysterious woman asks Donna to buy a huge Chinese horse statue and gives her the money for it, so Donna does buy it and takes it home. Mary, Jeff and Alex all wonder why?
---
5x17 A Woman' Place (January 10, 1963)
---
When Donna decides to run for town council, Jeff and Mary agree to take care of the house. And how! But when Alex dreams about Donna's political future, as Mayor, perhaps Governor, he decides he'd rather have her back home again.
---
5x16 Just a Little Wedding (January 03, 1963)
---
Mary's friend, Marcia, is getting married. She and her fiance want a small, simple wedding, but her mother, upon arriving in town, has other ideas.
---
5x15 Jeff Stands Alone (December 27, 1962)
---
After a conversation with a telephone lineman, Jeff decides that it's about time he becomes independent himself. He tests himself by going to a strange town without any money to see whether or not he can make it on his own.
---
5x14 The Soft Touch (December 20, 1962)
---
If Jeff wants to be able to afford to go to a special event this weekend, he had better collect on the loans he gave his friends. This prompts Donna to suggest that Alex collect from his deadbeat patients.
---
5x13 The Winning Ticket (December 13, 1962)
---
Jeff has a moral dilemma. He won a sports car with a raffle ticket he picked up off the ground after the original owner dropped it. Does Jeff keep the car or does he track down the original ticket holder?
---
5x12 The Makeover Man (December 06, 1962)
---
---
5x11 The Baby Buggy (November 29, 1962)
---
Everyone chips in to buy the elderly baby doctor a new car.
---
5x10 Man to Man (November 22, 1962)
---
Alex and Jeff go camping in order to spend more time together, but the trip turns out to be a plot cooked up by Jeff to meet his friends.
---
5x09 Big Star (November 15, 1962)
---
Mary succeeds in helping a shy boy she knows become a singing star.
---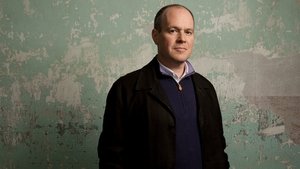 5x08 Rebel With a Cause (November 08, 1962)
---
Donna is selected to take part in a survey of housewives to dtermine how long they spend doing their household chores.
---
5x07 Fine Feathers (November 01, 1962)
---
Jeff discovers a lost bird.He thinks it might be a rare cockatoo and sends the story to the newspapers and audobon societies-only to find out that the bird is really a cockateel,not quite a cockatoo.
---
5x06 My Dad (October 25, 1962)
---
Alex tries over and over to spend a day with Jeff,but his plans are always interrupted by emergency calls.Jeff later shows that he still loves his father by singing the song,""My Dad.""
---
5x05 Mary, Mary, Quite Contrary (October 18, 1962)
---
Mary decides it's time to leave home, and moves into the college dormitory.
---
5x04 Who Needs Glasses? (October 11, 1962)
---
Jeff decides wearing glasses would make him look older, and sets out to prove he needs them.
---
5x03 To Be a Boy (October 04, 1962)
---
Trying to save enough money to build a boat, Jeff and Smitty make a pact to give up dating. Then Jeff finds Mary's friend Joanne hiding under his bed.
---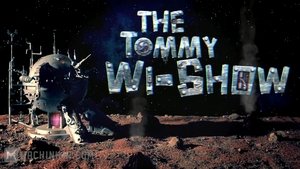 5x02 Mrs. Stone and Doctor Hyde (September 27, 1962)
---
When Donna fills in for Alex's vacationing nurse, she is taken aback to find him an office tyrant.
---
5x01 Mister Nice Guy (September 20, 1962)
---
Mary can't understand why her brother Jeff is being so polite to her - unless there is some ulterior motive behind his good behavior.
---